For AEC professionals, it's become clear that virtual reality is a smart investment. But with the ever-growing size of the market, deciding which VR headset is best for you can be tough.
In fact, one of our most frequently asked questions is "Which headset should I buy to get started with VR?". That's why we developed this new quiz, which will tell you exactly which VR headset to invest in based on your:
Use cases for VR

VR budget

Available space for VR presentations and walkthroughs

VR travel needs
We'll break these factors down in more detail below.
Choosing a VR Headset for Yourself or Your Team
The VR headset market has grown exponentially since the original Oculus Rift was first announced back in 2014. Today, anyone interested in virtual reality can choose from a wide variety of both desktop and mobile options. These options range from immersive, motion-sensitive systems to smartphone-powered headsets made of cardboard.
The newest headset to make a splash in 2019 is Facebook's Oculus Quest, which released in May 2019. Quest is the first fully immersive, standalone VR headset to hit the market. Learn more about the headset, why we're excited about it, and our integration with it here.
We've updated this headset quiz for next-generation VR headsets, like the Quest. For the most current info on VR headsets, you can also check out our new infographic that gathers all the information we have on 2019 headsets (including Quest, Oculus Rift S, Valve Index, HTC Vive Pro Eye, and more).
Factors to Consider When Choosing a VR Headset
There's a number of factors to consider when choosing which of these headsets is best for your team. When we're asked to make a headset recommendation, we take all of these elements into account — so our quiz touches on all of them.
Use Cases for VR
Perhaps the most important factor to consider when choosing a VR headset is your use case, or how you intend to utilize VR at your organization. Depending on what problems you intend to solve using virtual reality, a different VR headset is applicable for you.
In the AEC space, popular use cases for VR include immersive design review, 360-degree panorama viewing for client presentation or clash detection, and multiuser VR meetings for model coordination and design review. It's best to decide which of these use cases fits your team's workflow before selecting a headset. Often, 360-degree panoramas are most useful in later stages in the design process (when materials are mostly set), while immersive design review is better in earlier stages (when the design is still changing iteratively).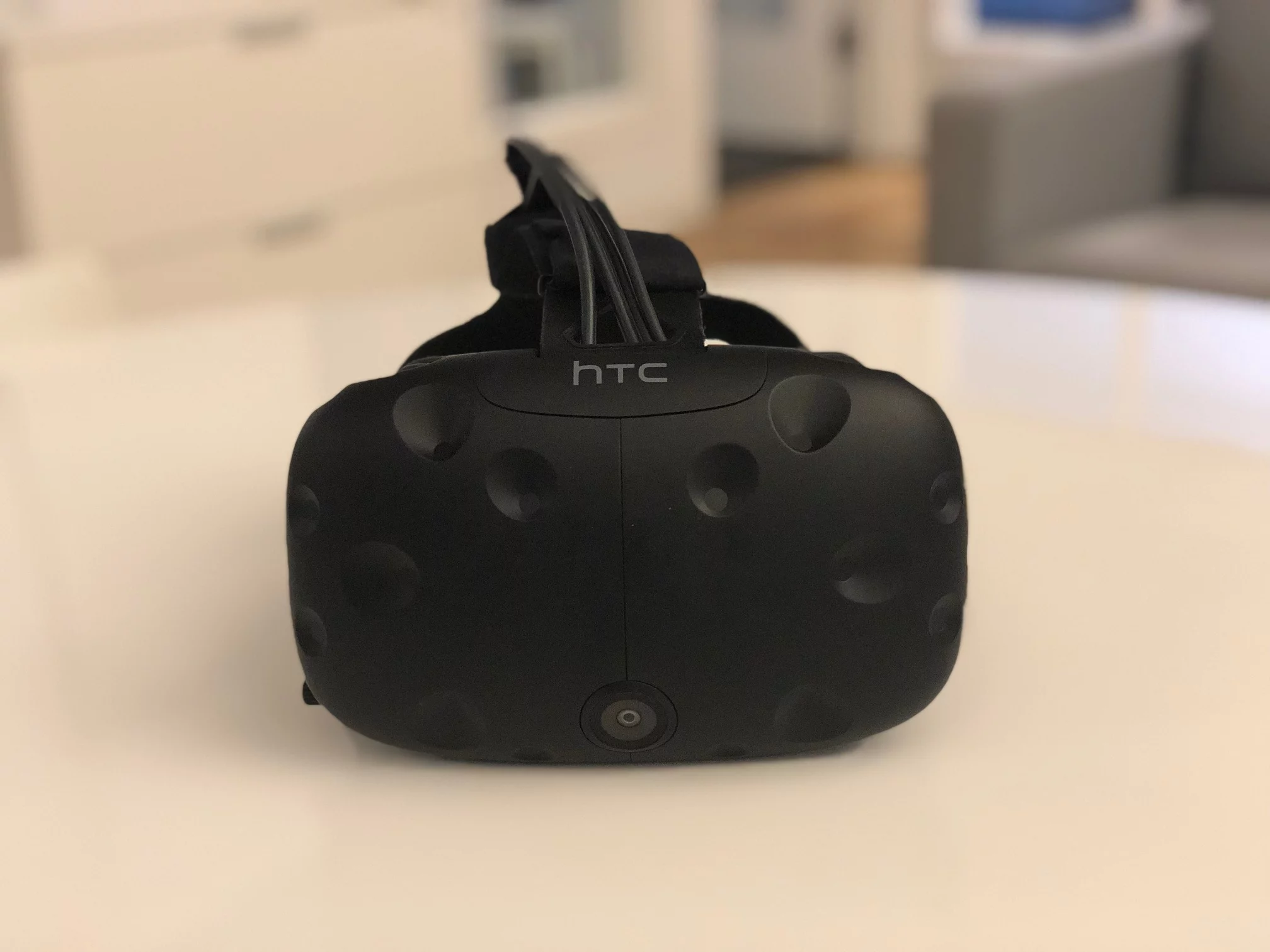 For immersive design review and collaborative meetings, we recommend the use of a desktop-based VR headset, such as the Oculus Rift S or HTC Vive. With these headsets, your in-VR experience will reflect your head, hand, and body movements, creating a level of immersion that mobile VR just can't touch. The Oculus Quest is also great for immersive design review and VR collaboration meetings, though its lack of tethering to a desktop computer means it cannot load 3D models as large and complex as a headset like Oculus Rift S.
A mobile, entry-level VR headset — such as Google Daydream View, Samsung Odyssey, or even Google Cardboard — is perfect for viewing 360-degree panoramas. Though these headsets won't allow you to "walk through" a design, they offer a new perspective by letting you look around a space in 360 degrees.
Your VR Budget
As the VR headset market's size grows, so does its price range. Today, there are headsets on the market that fit every budget; the idea that VR is prohibitively expensive is simply a myth.
For smaller budgets, mobile VR is a great way to get started. Google Cardboard is the lowest cost option on the market at under $10 and is compatible with the majority of smartphones. Higher quality, more expensive mobile headsets generally have more limited compatibility — for example, Odyssey is compatible with Samsung Galaxy smartphones, while Daydream View is compatible with Google Pixel, Moto, Huawei, Asus, and ZTE Axon phones, which is why we ask about phone type in the VR headset quiz.
If you have a higher budget and are intending to review designs in immersive VR, it's worth investing in a desktop-based headset. It's important to note that a VR-capable gaming computer is also a necessary component of a computer-based VR setup; you can find more details on VR-ready computers here.
Available Space for VR Walkthroughs & Presentations
Another important factor to consider when deciding on a VR headset is the space you have available for your setup.
For mobile VR users, not much space is required. As long as you have the correct smartphone and headset combination, you can enter mobile VR anywhere.
Computer-based, immersive design review is possible with both a dedicated VR room or just some empty desk space. If you do have more room available, a Vive could be the best headset for you, as it can accomplish super-immersive "room-scale" VR out of the box; Rift works for a wider variety of setups. You can learn more about how to assemble various workplace VR rigs here.
Traveling with Your VR Headset
A final factor worth considering while choosing your VR headset is your travel needs.
Certain VR headsets are easy to move around the office or bring to client presentations. For example, mobile VR headsets generally require a less involved setup process, so they're better suited to being moved around.
When it comes to computer-based VR headsets, we consider Oculus Quest the most optimized headset for travel, as it doesn't require any complicated setup each time you use it.
VR Headsets Compatible with Prospect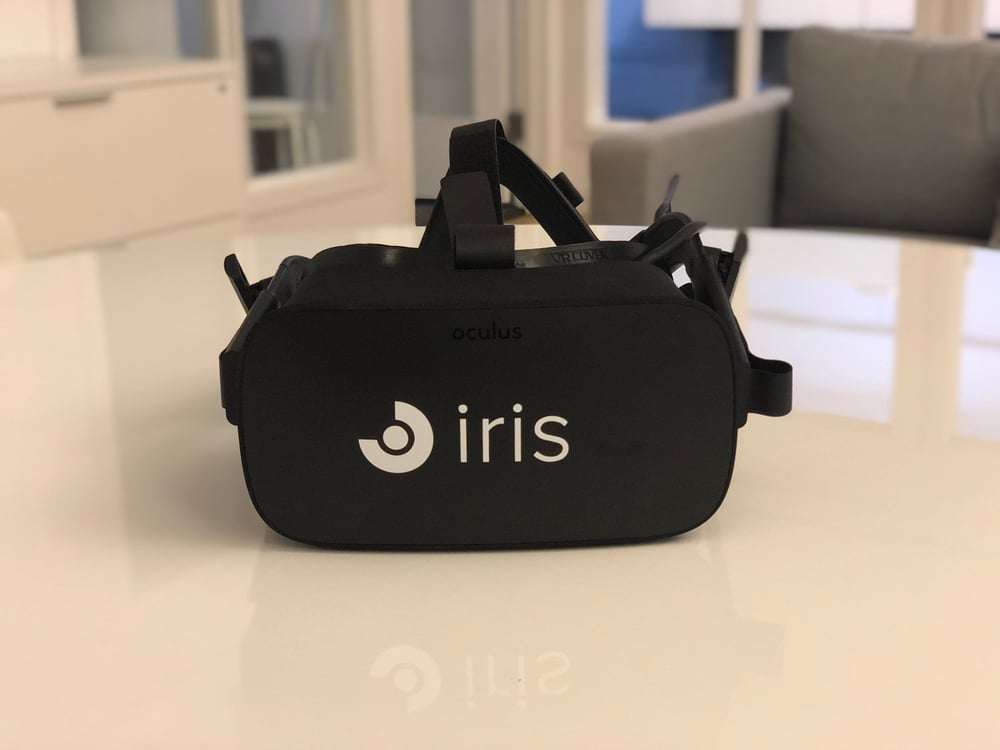 We've gathered information on what headsets you can use with Prospect, our desktop VR platform, here. Prospect empowers AEC professionals to review 3D models in an immersive, virtual environment. Prospect-compatible headsets include:
Oculus Rift and Rift S

HTC Vive and Vive Pro

Oculus Quest

Windows MR headsets - like the Samsung Odyssey, Acer Windows Mixed Reality headset, Dell Visor, HP Windows Mixed Reality headset, and Lenovo Explorer
VR Headsets Compatible with Scope
You can find information on hardware that works with Scope, our mobile app, here. Scope allows you to view 360-degree panoramas in VR with your smartphone. Scope-compatible headsets include:
Samsung Gear VR
Google Daydream
Google Cardboard
Even if you've got your eyes on a certain headset, you can take the quiz to double check that you're making the right investment. And if you have questions that the quiz or this post couldn't answer, we can help!