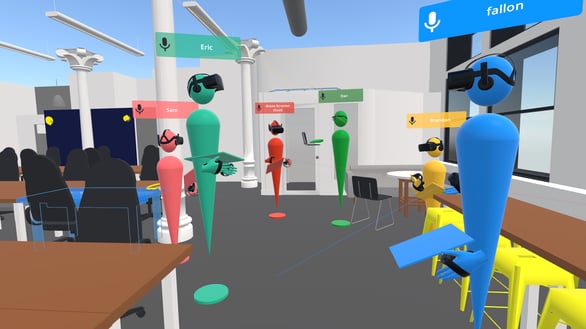 The industry has spoken, and the advantages are clear. For the life cycle of a building, BIM initiatives have become an fundamental part of the processes that create and support the built environment. Further future thinkers within industry and government alike continue to push towards stricter mandates and more advanced workflows, with things like "Digital Twins" and the Gemini Principles. Strict adherence to the foundations of BIM, and with it, adoption and proper use of industry leading BIM tools like Revit are now critical, and will be inextricably linked for years to come, especially as these data rich workflows are further solidified as the norm with project delivery expectations.

According to Autodesk, Revit is "purpose built for BIM" - and Prospect by IrisVR - the only enterprise VR collaboration and coordination solution for AEC - is purpose built to leverage the work and data of existing BIM models, for true-to-scale design review & collaboration in unbuilt designs.

Prospect was the first to offer turnkey support through Revit, among other integrations, and remains the best-in-class for enterprise today. Instantly tap into the power of BIM to create VR walkthroughs at scale, with advanced features and workflows that enable teams to make design decisions faster throughout, and identify costly errors earlier in the design review process - highly efficient processes effortlessly enabled through the Revit integration for Prospect.
Bring your BIM into VR with Revit + IrisVR
In a couple of clicks, what you build in Revit, is brought to life in 1:1 scale in Prospect, ready for enterprise-grade VR walkthroughs. Our plugin leverages the available information already in your Revit model to optimize it and enable easy collaboration with VR coordination tools.
Geometry optimized for VR using 3D Revit Views
3D views are integral to the core of how Revit works and are important to how Prospect processes geometry as well. The integration is designed to export only the geometry visible in the active 3D view. This means that objects hidden in view, or categories turned off through visibility & graphics menu as well as any section boxes applied are respected, so your Prospect export will be a perfect replica of your active Revit view. Below are a few of the items automatically made VR-ready from your Revit model, and available to review in VR with Prospect by IrisVR.
Materials
We're focused on providing comfortable, highly performant design review & collaboration for VDC, where you can comfortably spend time working and coordinating with stakeholders in your model, instead of just making it look pretty. For this reason - there is no additional work needed for your materials to transfer and look good in Prospect, as the software will automatically export many material properties, including diffuse color, diffuse texture, image fade, transparency, and tint of Autodesk Materials, as well as physically based materials introduced with Revit 2019.
Haven't applied textures yet? No problem! While in VR, turn off all materials for a more monochromatic & schematic that allows stakeholders to focus on space without getting bogged down in unfinished or yet-to-be-thought-out details.
Geometry Groupings
Without any additional effort, Visibility Settings are a natural extension of how you work within Revit.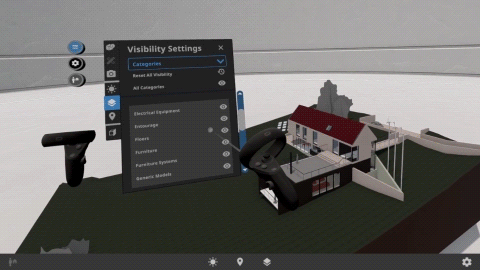 Mix and match visibility of various geometry on the fly - so if you're having a meeting with your HVAC team - you can easily hide furniture & fixtures but keep structural and ductwork on, using your pre-existing groups of geometry. Visibility Settings include most of the ways you already work within your Revit Worksets, Linked Models, Categories, Families, Groups, and more are all supported.
3D Camera Views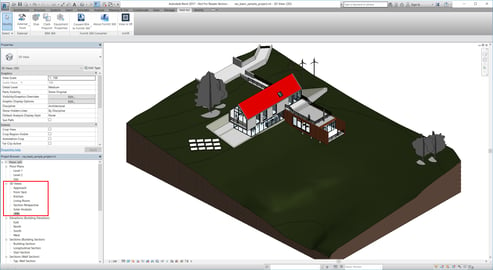 3D Camera views created within Revit become navigable Viewpoints in Prospect. These views maintain camera position and location within your model.
Click on a thumbnail of the camera view in your menu and instantly be transported to that location in the model.
Geolocation for Sun Settings
Use this to make important decisions for building performance, window placement or even when considering lightfastness for material choices. In oneclick, the Revit plugin quickly converts your existing 3D model, extracting all the materials, 3D camera views, building geometry, and even the geolocation of a model for globally accurate sun settings.
BIM Metadata
Instantly tap into granular data when doing full scale walkthroughs of your Revit model. All type and instance properties are available for review in VR. By default, all available data will be exported, but this is configurable directly within the Revit Plugin, and settings can apply to all future exports. This means it's easy to curate the most relevant data you'd like to access when inspecting elements in Prospect.
Enhance your Workflows with Remote Constructability and Design Reviews at 1:1 Scale
With metadata available during your design reviews, desktop users can also issue reports with valuable information automatically attached. One piece of information available for every object within your model is the Revit element ID, which can be used exported as a CSV in Prospect to then select by ID directly within Revit.
Decals are commonly used within Revit for applying 2D graphics to walls and other surfaces. Since these are supported by Prospect, a powerful workflow is easily achieved by placing elevations, floorplans, and supplemental 2D renderings within your Revit model for a "pin up" space within your unbuilt model - with limitless scale and possibilities. For added convenience, create a viewpoint for that pinup space to instantly access and showcase any supplemental documentation, right alongside your ongoing project, at scale.

Curate Viewpoints for a specific topic at hand for a meeting, directly within the Prospect Library. Use Visibility Settings to showcase only the structural model, or HVAC system to the relevant trades for a highly productive clash resolution meeting.
Revit + VDC - Driving Project Delivery Efficiency
If you have a VR headset - or, if not, but you have a well-powered Windows computer with Revit on it - you're ready to get started hosting powerful design critiques and constructability reviews and coordinating with VR. Prospect + Revit seamlessly complements existing workflows, so you're not reinventing the wheel.

Within minutes, you can have the software installed, your Revit model processed and ready to hop into a VR coordination meeting with colleagues - with full BIM data and our enterprise grade suite of tools at your fingertips. Due to high demand for VR for AEC, IrisVR has even released Prospect for Desktop to bring the value of enterprise VR software and features to those without headsets.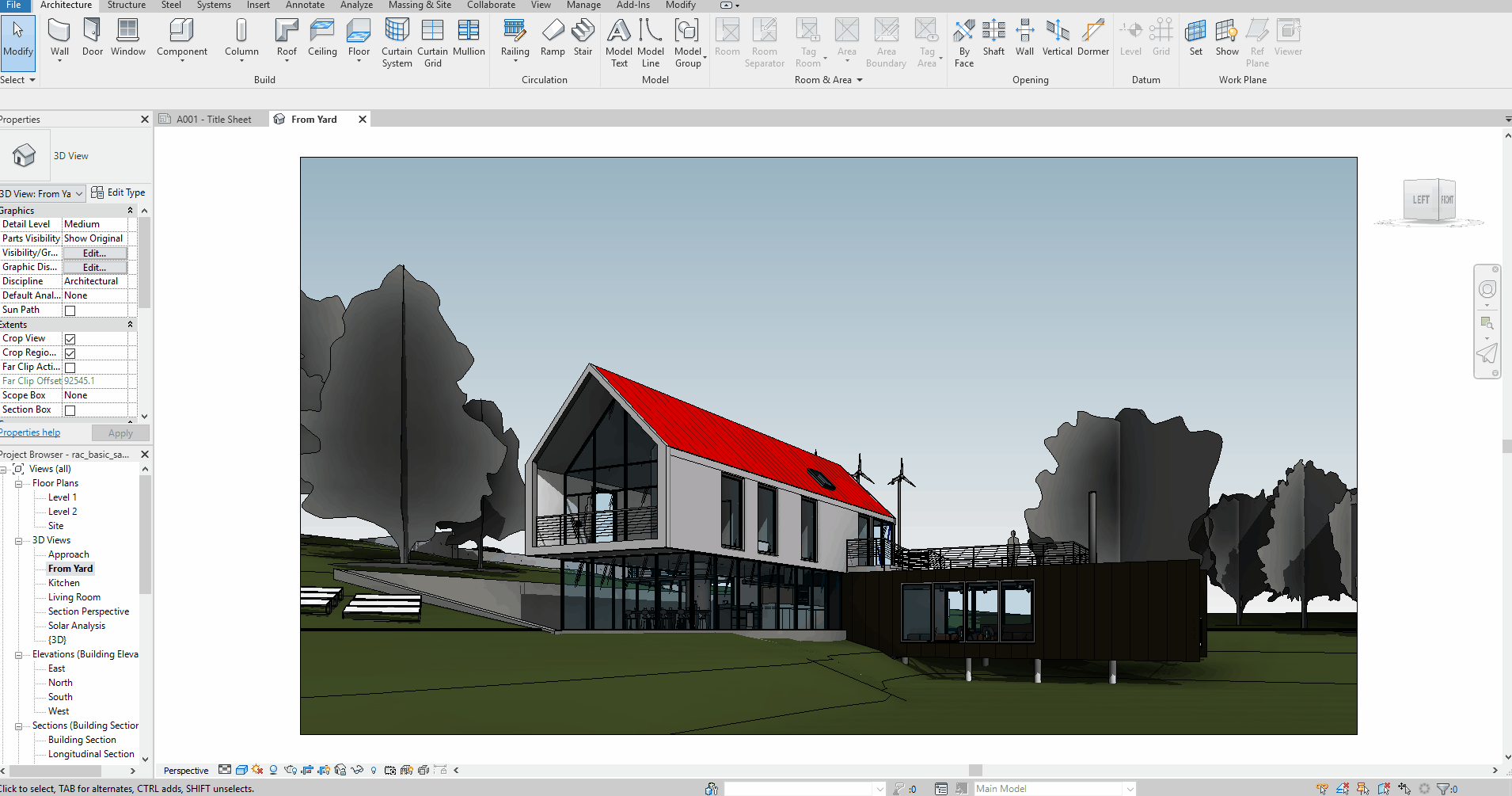 VDC professionals continue to look to VR as a natural extension of how the building process should evolve, allowing for real time RFI conversations at scale, which massively speeds up design decisions and timelines. It's easy to see how powerful the Prospect integration for Revit is and experience the immediate benefits of hosting meetings and immersive design reviews in VR.
With turnkey and customizable workflows quickly and iteratively ready with the click of a button, directly from your Revit building information model, you can validate design intent and catch costly errors through every phase of the project
Ready to get started? Talk to one of our experts on how to drive successful coordination and collaboration projects in VR or see it for yourself with a free 14-day trial.