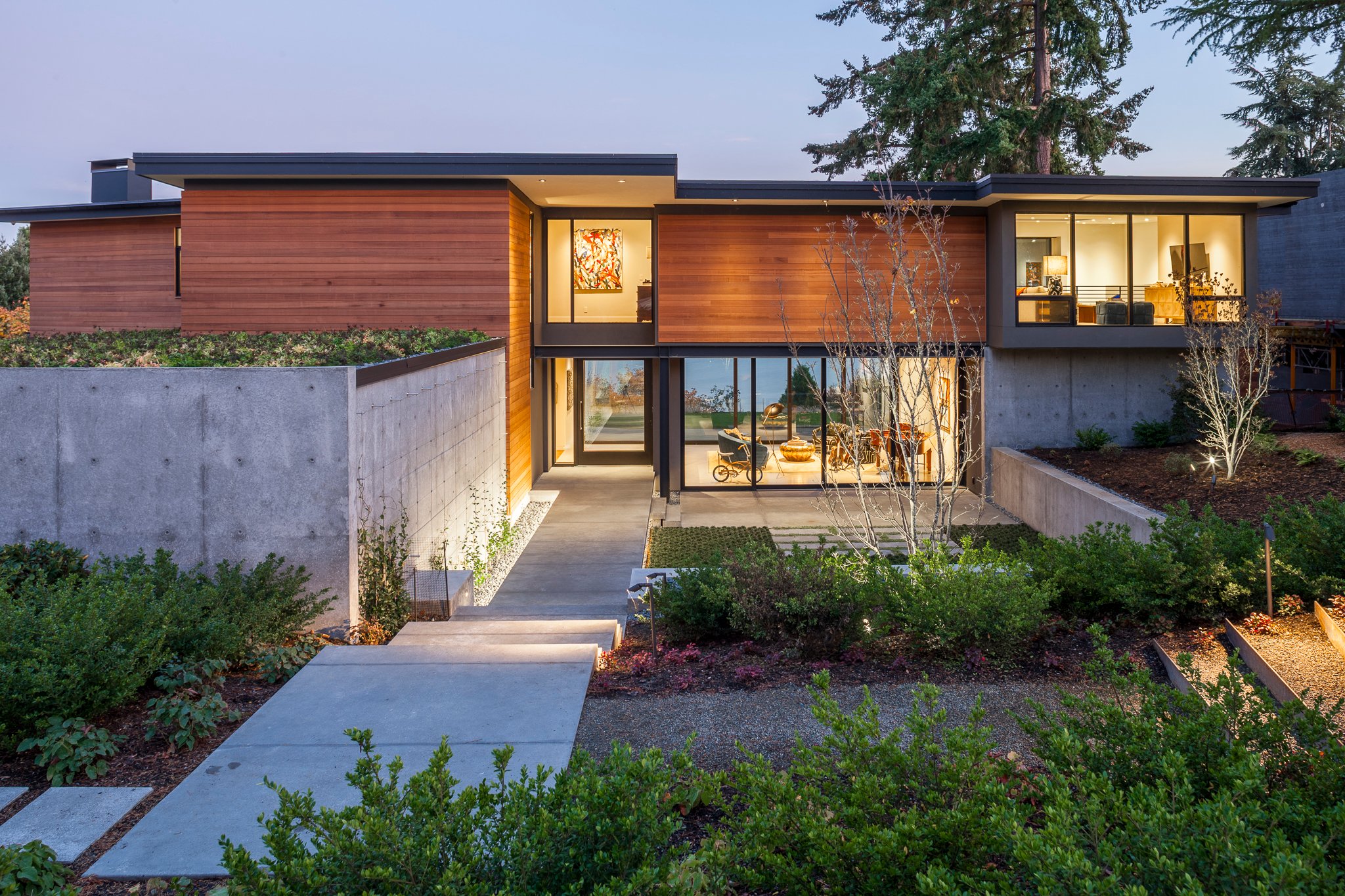 DeForest Architects (DA) is a forward-thinking architecture firm based on the west coast, and one of our long term customers.
With their headquarters in Seattle and another office in Tahoe City, CA, DeForest is employing VR on all of their projects - no matter where they're located - to visualize concepts more effectively with stakeholders and clients, and make crucial, informed decisions about spaces.
Back in 2018, we released a case study that walked through why VR was crucial to their success. A lot has changed since then, not only in the technology itself, but also how their team uses it.
Mainly, their team implemented VR meetings as a regular part of the design process, in part enabled by their Oculus Quest headsets.
We checked in with John DeForest, Principal, and Brett Smith, Managing Principal, to find out how their VR practice has evolved over the past 3 years - and where they see it going in the future.
Case Study Highlights:
The Oculus Quest has revolutionized their design review meetings, allowing them to bring the Prospect experience on the road to project sites and client meetings.
VR Meetings hosted through Prospect enhance their ability to communicate new design concepts to clients, allowing for more transparency and a shared vision for each project.
The DA team also uses VR meetings to better connect with contractors for their jobs, leading to better project outcomes.
Why The Oculus Quest Is The Perfect Addition to DA's VR Setup
Operating out of two offices in Seattle and Tahoe City, DeForest uses an HTC Vive that lives in their flagship office in Seattle. They also have Oculus Quest headsets in each office that can be taken to client meetings or even loaned out to remote clients.
Why the Oculus Quest is Perfect for Design Review
Transporting the HTC Vive has proven challenging for the DA team, as it was specially calibrated for their VR conference room (AKA their VR Lab). Now that they can bring the Oculus Quest directly to their clients, they can communicate the vision for a project more effectively, and generate the "wow factor" while on the road.
DeForest noted how this has improved their ability to connect and communicate, saying, "The value of bringing that experience to clients, where they can tour a model for as long as they want, and ask as many questions as they want, is a game changer for us."
For example, a client they are currently working with in Napa can't come to their offices often. At the end of schematic design, they were able to send the Oculus Quest to their client and easily set them up to view the project in Prospect.
How VR Meetings with Prospect for Oculus Quest Increase and Improve Collaboration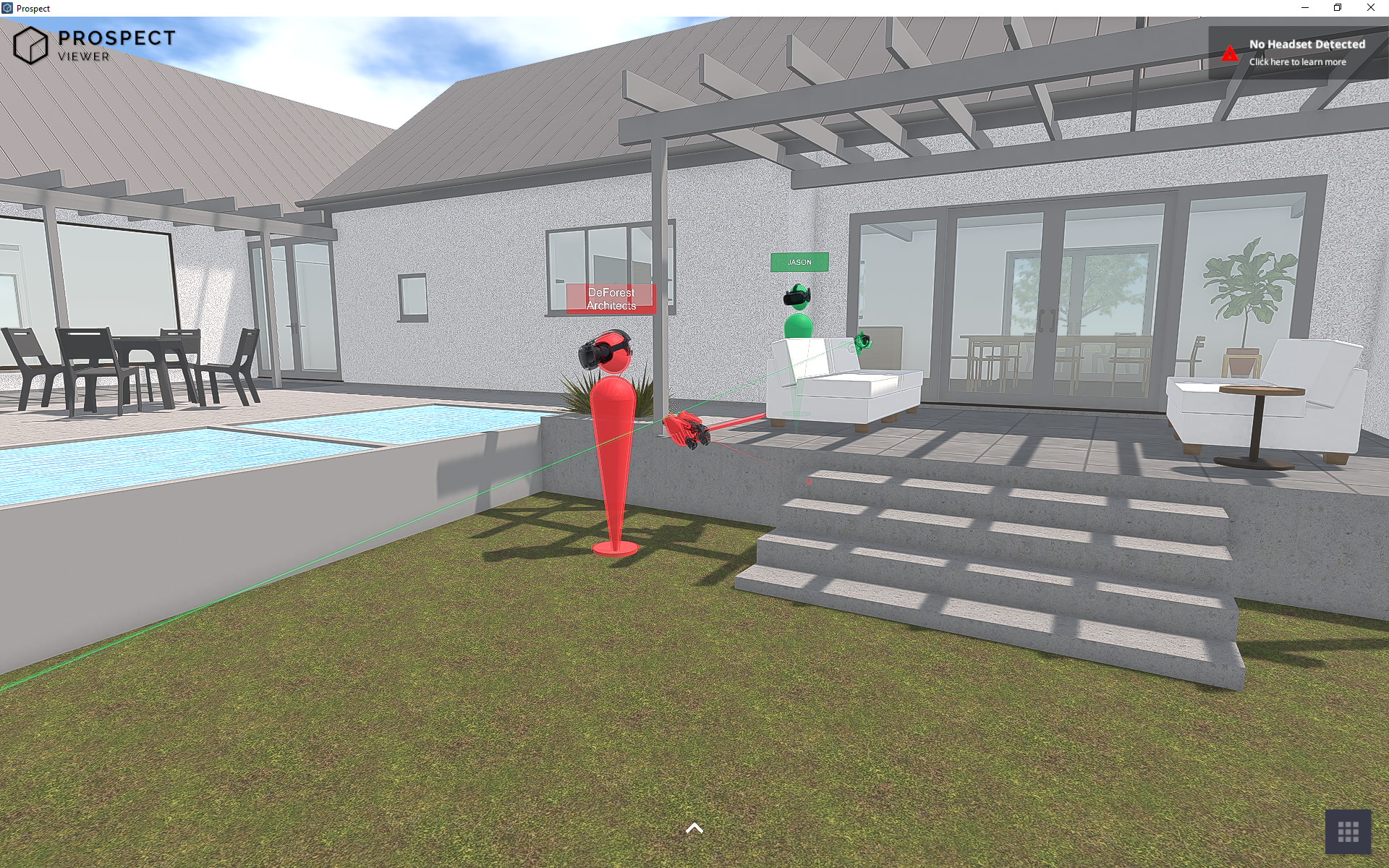 John DeForest walks through a custom home design with his client.
How Prospect Supports Collaboration
DeForest and Smith note Prospect's ability to render their models into VR which helps communicate a vision for a project from any location.
In many scenarios, walkthroughs in Prospect help build trust with clients because they can see what their project will look like, and ask questions as they move throughout the space.
DeForest explains, "The magic of VR comes to life in those moments of uncertainty, where we can guide clients through big concepts with complete transparency, answering any questions they may have to provide a level of comfort that is otherwise not possible."
For example, one of their clients is a couple living abroad. They tasked DA with designing a family-friendly modern farmhouse in the Seattle area, inspired by Scandinavian design. VR meetings enabled them to share their project model, and collaborate effectively while spread out around the globe.
Making Decisions in VR
DA has found value in VR for projects of all sizes and the decisions that come along with different project typologies. Prospect gives their clients and stakeholders the opportunity to get more involved in the design process as a whole, and communicate in detail about what they're seeing in real time.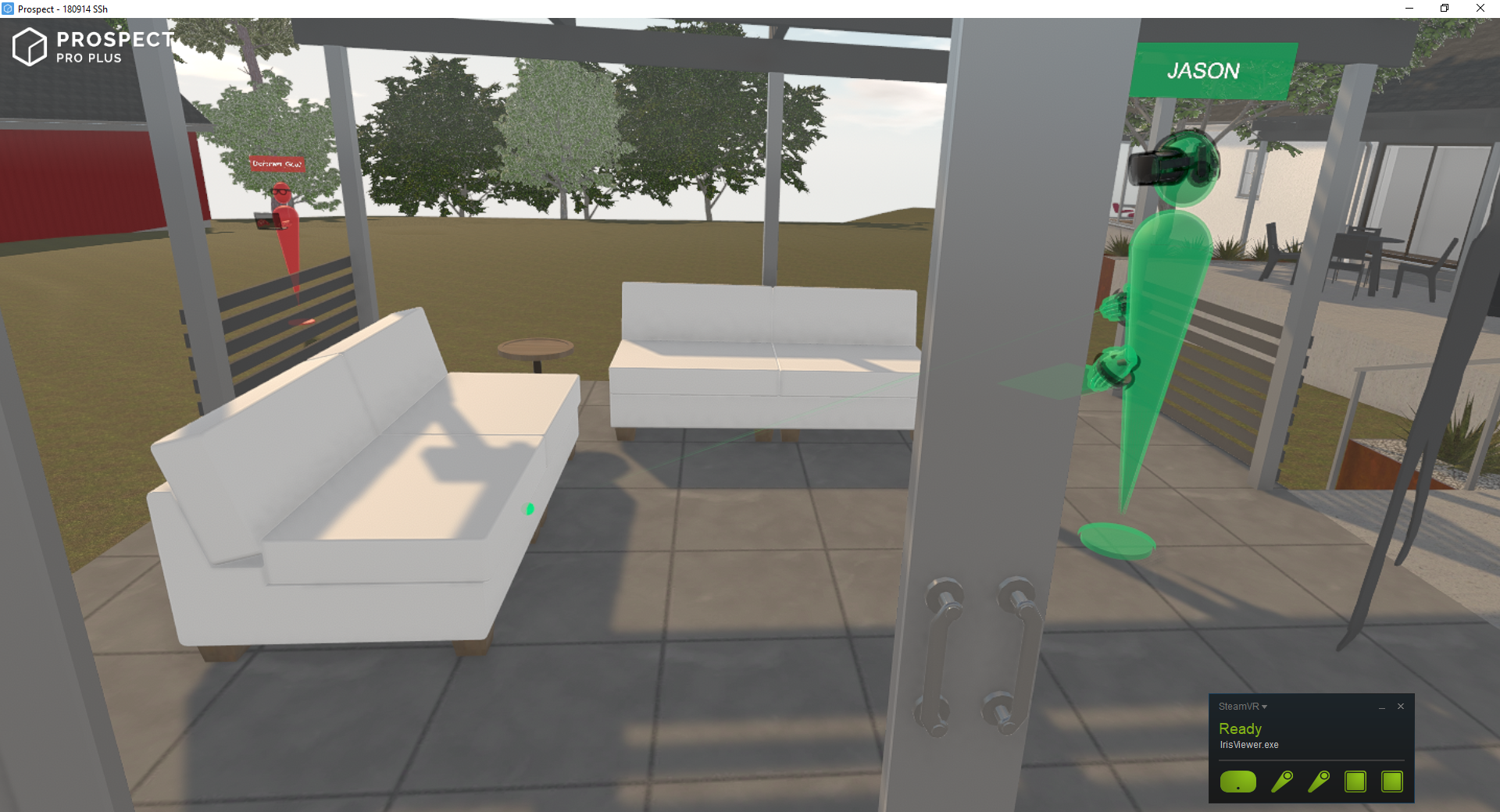 DA showing their client, Jason, the deck of his 'modern farmhouse'.
For example, they created the model for a detached accessory dwelling unit for a client's house in Seattle. The space had to be small to meet code, and VR helped them visualize and verify the size and scale of the unit.
Their clients were able to look back at their house and gauge privacy and light with the sun settings tool offered in Prospect. DeForest points out how a visual component like this is difficult to communicate outside of VR.
"It used to be - 'Look through 50 pages of drawings and give us notes' - but now we can give [the client] the chance to walk through every room and inspect every single element. This way, we can be sure we're giving them exactly what they want," says Smith.
Why Clients Prefer VR Meetings to Traditional 2D Walkthroughs
DeForest and Smith find that people's minds are usually blown when they experience VR for the first time. As a profession that relies so heavily on visualization, they see firsthand how exciting it is for clients to go on a VR tour of their model and experience what a future build might feel like.
DA recently walked a client through the model for their prospective home using Prospect. Commenting on the experience, the client, Jason, said, "IrisVR provides an amazing user experience - one I think more people will demand as the technology matures. The benefit of you following me around, seeing my field of vision in real time - all the while speaking with me/pointing our features...not sure how else to describe it other than "AMAZING!!"
Furthermore, they explain how many of their clients view VR as a gut check of sorts, because it can cultivate a greater confidence that they're understanding the building correctly.
Moving Beyond Design Reviews with VR
While VR has proven useful during the design process, we learned that Prospect has bridged communication gaps at other points of the building process.
How Prospect Can Help Source Partnerships and Investments
DeForest and Smith stressed how the elements of generating enthusiasm for projects is key to stakeholder buy-in and potentially fundraising for projects. VR walkthroughs have been a valuable tool and opportunity to build excitement and maintain momentum that is crucial to moving forward with a project.
An example of this is a multi-purpose theatre project they are working on in Truckee, CA. As a community based project, they used Prospect to tap into the "wow factor" that VR can often produce, in efforts to find additional financing to take them into construction.
How their team uses VR to better collaborate with contractors
Additionally, DA uses Prospect as a tool to demonstrate to contractors how they will be good partners.
During meetings with prospective teams, they can showcase their designs and easily communicate intent, which reduces the risks of miscommunication and resulting delays.
"Contractors often worry that the client might not understand what they're getting into, and Prospect is a major selling point when we work with them. It can get everyone on the same page - everyone knows what they're doing because they've already visualized it in VR already," says DeForest.
What's Next for DeForest Architects?
The team at DeForest Architects is looking forward to continuing to bring their Oculus Quest on the road, and recently expanded their collection of headsets! They certainly aren't alone - an increasing number of AEC teams are switching to the Quest largely due to its portability.


Do you want to be a part of our next case study on AEC teams using VR? Reach out in the comments!