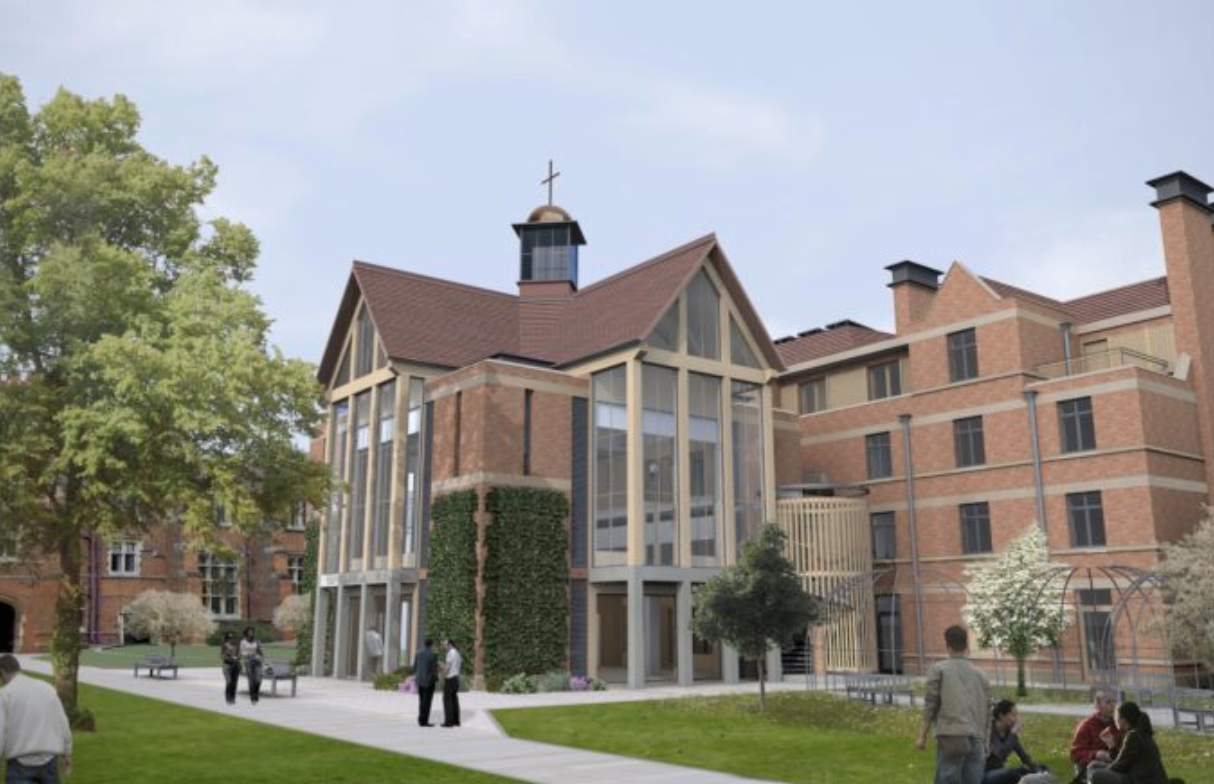 Rendering provided by BB+C Architects.
Virtual reality - the AEC industry's newest design tool - is making an impact in workflows around the globe, and the use of virtual reality in architecture has steadily increased over the past few years. Check out how this British firm, BB+C Architects, is using VR in their meetings to bring 2D drawings to life and increase spatial awareness at various stages of the design process.
To see their workflow in action, watch this video, and read on to learn the five ways they're using VR in their design workflow:
Visualize designs in 1:1 scale
Once the model has been launched in VR, the client has a chance to experience the design in 1:1 scale. With the ability to inhabit the space in a virtual environment, they can start to imagine how their life and interactions will feel in the space when it's really built, be it an office, school, or theater. The greater understanding of scale, depth, and spatial awareness resulting from this realistic experience allows for more productive meetings and informed design decisions.
See how shadows affect a space
In VR, BB+C Architects often use the Sun Settings tool to adjust the time of day, seeing the effect of different shadows and even visualizing the building at night. This really brings the building to life and adds on to the realistic experience you've created by using VR in the first place.
Give the client options
Now that they've established these comprehensive views of the building, BB+C moves on to more focused discussions by presenting different design options with the Layers feature. Whether it's furniture pieces, material palettes, or room layout, the client can visualize all of their options to make better decisions and move the project forward.
Mark up areas that need work
These design discussions are bound to lead to new insights on specific elements or maybe even the project's overall vision. In this case, having a way to mark up your model where necessary is super helpful. BB+C Architects uses Prospect's Callout and Annotation features to record potential changes in the model.
UPDATE: With the release of Prospect 2.4, you can automatically create a session Report containing flagged elements, notes, actions items, and screenshots, allowing you to walk away with concrete next steps after a design discussion. Read more about Reports here.
Make note of changes for later
As they make these markups, BB+C uses the Screenshot feature to document and save pictures of the areas they're reviewing for later viewing. This way, you can revisit them when you're back at your desktop model.
With this process, BB+C Architects has been able to offer unique, immersive experiences to their clients, allowing ideas to be understood, discussed, and commented on from the project's inception.