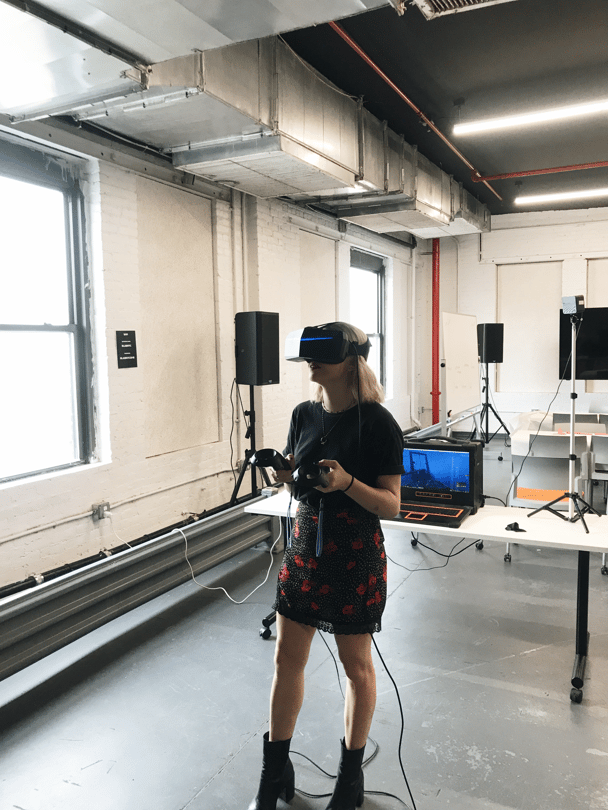 Every year, more and more engineering and BIM/VDC professionals are making immersive model review and coordination an important part of their everyday workflows. That's because they're finding that this technology leads to strong ROI, including:
Better initial clash detection and clearance verification, meaning fewer change orders on the job site
More accurate visualization, leading to improvements in job-site safety
Greater project comprehension between stakeholders - anyone can understand a true-to-scale walkthrough of a project
There are a number of VR solutions on the market, but not all of them are optimized for engineers and the building industry.
Here, we've gathered some of the most important questions you should be asking yourself when searching for a VR software so that you and your team can make an informed decision and get the most out of your VR tool.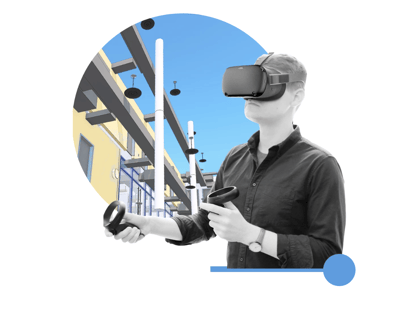 Can it handle complex Revit & Navisworks files?
First and foremost, you'll want to find a VR solution that can handle large, complex projects. Some softwares won't be capable of cleanly and quickly importing larger Revit or Navisworks files into VR - making them less useful for visual clash detection, model coordination, and QA/QC.
A strong VR solution should be able to import all of your files into VR - no matter what the source modeling software is, and even if they're large facilities that feature a high level of detail.
Is it true to scale?
While experiencing your model in VR will always be a joyful and interesting experience, it won't be useful unless it's totally true-to-scale.
That's because you can't perform truly immersive walkthroughs of your model if it doesn't feel like a lifelike, 1:1 representation in VR. Additionally, processes like clearance verification and detail-level quality checks are impossible in a virtual setting that's not true-to-scale.
Considering all of this, it's important to make sure to check that your VR solution is completely true-to-scale when deciding which one to go with.
Is the VR experience comfortable?
It's crucial that your VR solution is comfortable and doesn't cause nausea or dizziness.
Motion sickness usually stems from a low frame rate (aka the rate at which the VR experience visually refreshes) within the headset. Studies show that frame rates below 90 frames per second (FPS) are likely to produce poor, disorienting experiences in VR.
Make sure your VR solution is capable of running at 90 FPS at all times (even on your largest projects) to ensure you and your collaborators can always have comfortable experiences. Otherwise, the technology itself can distract from your ultimate goal: to help people understand the space they're in and communicate about it.
You may also want to consider finding a VR solution that features a comfort setting (like Prospect's Comfort Mode). This ensures that you can benefit from the software, even if you're especially sensitive to VR or a newcomer to the technology.
Learn more about the computers we recommend for running VR here - with a VR-capable computer and a VR-first software solution, we've found that motion sickness and dizziness are completely avoidable.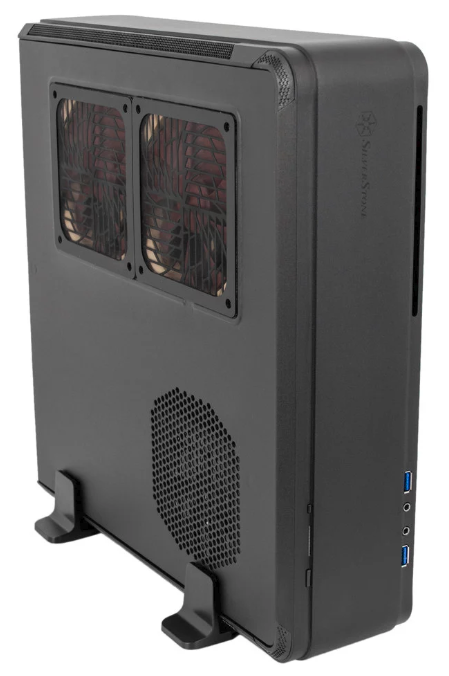 Puget Systems' IrisVR Workstations are built for immersive design review and collaboration - so they're a great option for ensuring a comfortable in-VR experience.
Does your VR solution have a lossless data pipeline?
You'll find that certain software solutions don't import every element or metadata property of your 3D model into VR. This can be a real bottleneck - if you need to perform detailed model reviews or inspect certain elements' properties, not having access to your entire model defeats the purpose of VR.
If you're looking to use VR throughout your design process, be sure to choose a solution that consistently imports every element into VR, every time.
Is it fast?
The speed of bringing your VR experience to life plays a huge role in how the tech gets incorporated into your day-to-day workflow. It's a simple fact - slow loading and launch times result in less time spent in VR.
To that end, make sure your VR experiences can be launched in seconds so that loading doesn't take away valuable time from the review process itself.
It's also much easier to use your software iteratively if it loads files into VR quickly. With slower loading times, you'll have less motivation to hop in and out of VR as your project progresses.
Is it easy to use, and does it require additional training or knowledge?
You'll want to choose a VR solution that is easy to learn and use. That way, anyone on your team or other stakeholders (no matter how tech-savvy they may or may not be) can reap the benefits of immersive model review.
Does your VR software have a simple tutorial for first time users? How about the in-VR user experience - is it natural to use and easy to master? Factors like these are an important consideration for any engineer looking to use VR regularly.
Does it offer enterprise-class support, and is it easy to roll out across multiple teams?
Your VR solution shouldn't only be simple to use on an individual basis - it also needs to be easily scalable across large or multiple teams.
If your VR software is difficult to implement across the whole organization, you'll miss out on the opportunities that arrive from getting everyone on the team on the same page with this tech.
Make sure to choose a VR solution that makes implementation across teams a breeze. Strong customer support, infrastructure to deliver an enterprise-level product, and industry know-how are key here.
Can it host collaborative VR meetings?
While simply walking through your model in a 1:1, true-to-scale setting is useful, doing so alongside your teammates and other project stakeholders makes it even more productive.
If collaboration is an important part of your day-to-day, you'll need to choose a solution that allows for multiuser meetings in VR. These types of tools are especially useful to remote teams - meeting with your collaborators in VR saves money and time by cutting out a great deal of travel.
Additional collaboration features, like the ability to control what your fellow meeting attendees are experiencing in the virtual world (such as through turning off their controllers or guiding their avatar through certain points of a walkthrough) will make your collaborative VR experiences even more valuable.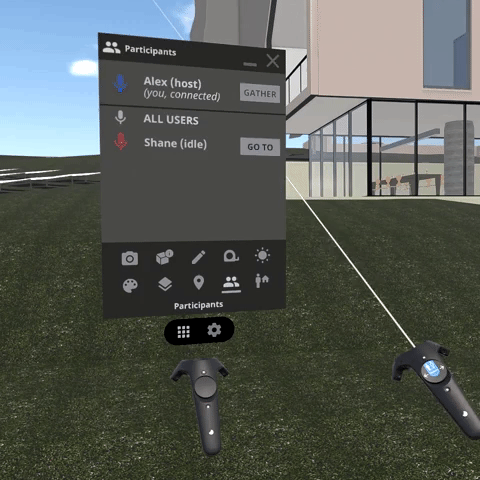 In-VR features like Mute, Gather, or Go To amplify any collaborative design review experience.
Can you access BIM in VR?
For engineering and VDC professionals, being able to access your BIM data in VR makes the technology an invaluable tool.
When you can easily reference your element-level metadata while in VR, you never have to go back to your source file to bring important info into the conversation (such as your budget, materials, manufacturer data, or even phasing information). It's all right there.
Some solutions, like Prospect, even let you flag individual elements that require further review - and can automatically compile everything into a PDF report.
Is your VR solution optimized for clash detection?
For engineers using Navisworks, clash detective is an incredible tool. It quickly automates processes that used to take hours - and leads to higher safety and efficiency in the construction stage.
Bringing your clashes into virtual reality takes this workflow to the next level. Reviewing the clashes that Navisworks clash detective found for you in 1:1 scale can increase the whole team's comprehension of them, and help you find a solution. In addition, performing model review in VR can even allow you to find clashes that you can't find in Navisworks alone.
That's why it's so important to choose a VR software that was built with Navisworks clash detection workflows in mind - bonus points if you can export your Navisworks clashes directly into VR by saving them as Viewpoints.
Does it work with standalone headsets like the Oculus Quest?
In 2019, standalone VR - a technology that allows you to enter immersive, lifelike virtual experiences without tethering your headset to a computer or external sensors - has become a reality. With new headsets like the Oculus Quest now available, VR is more accessible, simpler to set up, and easier to travel with than ever before.
For engineering and BIM/VDC professionals, this means it's now possible to bring VR to the job site, client meetings, or any remote workspace without any logistical difficulties or time spent doing setup.
Thanks to this innovation, it's now more important than ever to make sure your VR software solution provider has options for standalone VR. With the right mixture of desktop-tethered VR and standalone, you can leverage the power of this technology anywhere.
---
All in all, there are many factors to consider when choosing a VR for engineering software solution - from features to speed to comfortability.
Make sure to do your research before selecting a software, and you'll reap the benefits for years to come.
Prospect by IrisVR is a fast, easy, and comfortable VR solution, developed from the ground up with BIM-heavy, collaborative workflows in mind. Ready to up your productivity with VR? Start your free trial today.