Did you know that around 30% of the work performed by construction companies is actually rework?
That's right, 30% - and more than half of that is caused by problematic project data and miscommunication.
In other words, an estimated $30 billion in rework came from poor data and miscommunication in the US alone last year.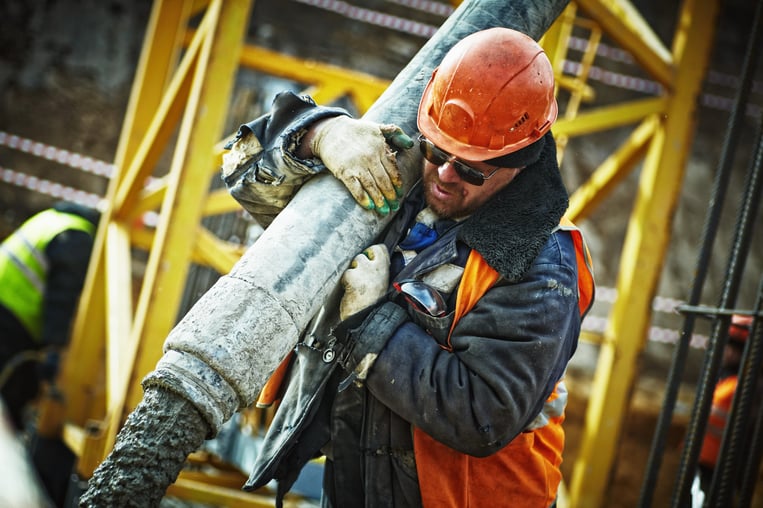 With these numbers in mind, many construction companies are looking to optimize communication and collaboration throughout the design and build process.
One solution more and more construction companies are adopting to do so is virtual reality (VR). With the right VR tool, construction companies can:
Coordinate and train trades in 1:1 scale
Host model review meetings from any distance
Perform QA/QC on individual work
Verify clearances visually
Each of the 3 construction companies below - Barton Malow, Mortenson Construction, and Anglian Water @One Alliance - are using IrisVR Prospect to review models before breaking ground. But each company's primary use cases for VR - as well as the benefits they've seen from using it - are quite different.
Read on to find out how all 3 companies are transforming their workflows with Prospect.
Barton Malow hosts Multiuser VR Meetings to communicate with field crews
Barton Malow Company
(BMC) utilizes Prospect to "see the future" by immersing team members, owners, and other stakeholders into a virtual environment to make decisions well before they impact field activities.
This has meant hosting Multiuser VR Meetings to communicate how to build complicated concrete pours to field crews, as well as running safety checks in VR to help identify hazards in a controlled environment.
In 2017, BMC served as construction manager on the expansion of a local high school - featuring a new gym, theater, auditorium, kitchen, commons area, and more.
For this project, they used Prospect to demonstrate their model to their client before breaking ground. This allowed the school district's administrators to gain an understanding of what the building would ultimately look and feel like.
But BMC's VR session with the school district became more than just a simple client presentation.
They ended up spending 2 hours in VR with the project architect and owner, and received invaluable feedback. The school district pointed out items that the BMC team hadn't been able to catch in their initial model review sessions.
Using Viewpoints, BMC also made sure their stakeholders could review the design from important perspectives.
This empowered the client to see if they could view the front door and courtyard commons area from the point of view of an administrator sitting behind the main desk in the front office. In a school - where safety is the number-one priority - this was a key moment.
Mortenson Construction coordinates MEP in VR
Mortenson Construction worked with Pennsylvania State University to bring their new intramural facility's rock climbing wall to life.
Internally, they used a composite of design models, construction models, and a fabrication model of the primary feature of the project (the climbing wall).
To accomplish this, a Navisworks model was color coded to coordinate MEP elements in VR.
In this stage, the team discovered several coordination issues in VR that they found much more difficult to spot on-screen.
In addition, they used Prospect to review design alternatives with the client. Together, Mortenson and their client explored functional relationships around systems to ultimately land on absolute confidence in several key project decisions.
Anglian Water catches errors in VR before breaking ground
Anglian Water @One Alliance designs and constructs water treatment centers that serve more than six million people in England and Wales. In a heavily regulated industry, @One Alliance is always looking to outperform against commercial targets by developing more efficient and cost-effective workflows.
They were looking for a solution to improve the early stages of visualization and reduce the likelihood of changes while on site. That's where VR came in.
@One Alliance uses Prospect to catch design inconsistencies that appear fine when looking at a 3D model using traditional means (like a computer). These early corrections have ended up adding significant value to project delivery.
In fact, by bringing a single project into VR, @One Alliance saved over €23,000 on rework costs - and caught safety risks before breaking ground.

Want to see more? Check out our latest case study with Gilbane.