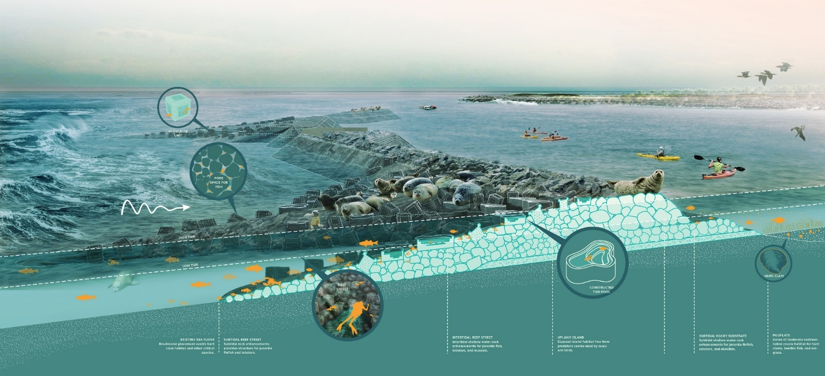 SCAPE is a landscape architecture and urban design firm that uses regenerative living infrastructure and new forms of public space to create positive change in communities. They focus on developing innovative designs that connect people to the environment - whether that's urban pockets or ecological parks. Collaborating with communities and using design tools to get people excited about each project is a major part of what they do, and virtual reality is helping them do just that.
For their project, Living Breakwaters, SCAPE used virtual reality to help their client, The Governor's Office of Storm Recovery for the State of New York, in the design of a project intended to grow the beach over time and provide substrate for new aquatic habitats around the Lower New York Harbor / Staten Island Raritan Bay.
We spoke with Gena Morgis, Landscape Designer, about how VR enabled them to improve their internal design process and create a channel of community engagement that fueled excitement for the project.
What are some of your goals with the Living Breakwaters project?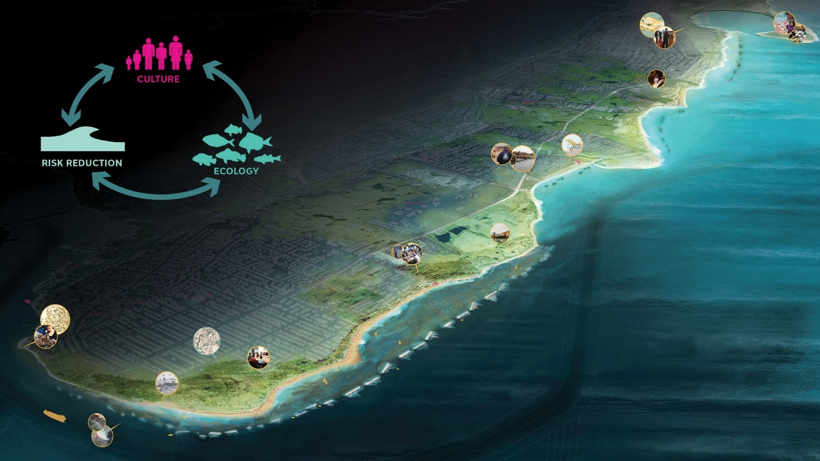 The integrated purposes of the Living Breakwaters project are three-fold:
(1) Risk Reduction: address both event-based and long-term shoreline erosion in order to preserve or increase beach width; attenuate storm waves to improve safety and prevent damage to buildings and infrastructure.
(2) Ecological Enhancement: Increase the diversity of aquatic habitats in the Lower New York Harbor / Raritan Bay (e.g., oyster reefs and fish and shellfish habitat), particularly the rocky / hard structured habitat that can function much like the oyster reefs that were historically found in this area.
(3) Social Resiliency: Provide programming that builds a community around education on coastal resiliency and ecosystem stewardship; foster and encourage community stewardship and citizen science and increase physical and visual access to the water's edge and near-shore waters for recreation, education, research, and stewardship activities.
How did you use virtual reality?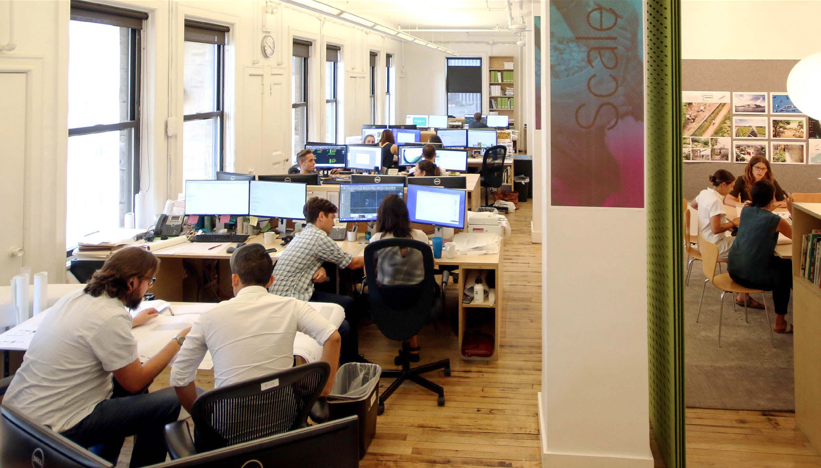 For the Living Breakwaters Project, VR was and is primarily used as a public engagement tool. Since the project is so large, we were able to offer the community a new underwater experience where they could get a fish eye view in and around the breakwater system.
What 3D modeling tools did you use? And how did you view them in VR?
The development of the model primarily took place in Rhino. Due to the large file size, we actually had to transfer the model to SketchUp and apply various textures. As far as viewing them in VR, the old office had two movable workstations. The firm has currently relocated to an office where both VR stations are permanently set up in conference rooms for easy access and viewing.
How did your VR walkthroughs go?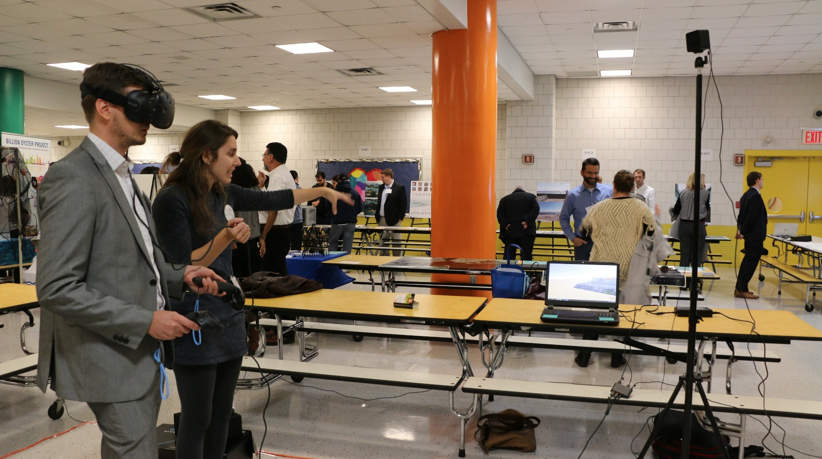 We hosted a range of events with VR, which spanned anywhere from 1 hours to 3 hours. Typically, people stayed in VR for 5-10 minutes. We primarily walked the client through how to operate the VR software. The client was familiar with the design so we let them navigate freely within the model. For the public, we walked people through the model, we explained the design objectives and narrated their experience as they were moving through the design.
What were the goals you set out to achieve by using virtual reality? Did it exceed expectations?
Our goals were to create a new experience for community members and clients to experience the breakwaters in a unique way. VR definitely met our goals because it provided a stronger visual representation of our models, which lead to a more emotional and exciting experience for users. All the reactions to VR were extremely positive - we created an experience for the client and individuals you typically wouldn't be able to get through 2D drawings.
It's also great to have a range of communication tools. The immersive experience within the model is definitely unique and provides a spatial perspective before anything is actually built.