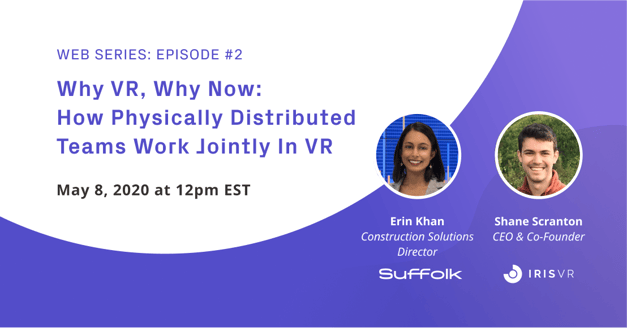 Businesses across the globe are looking for innovative ways to continue with business as usual. In an industry like AEC, where collaboration and coordination are paramount, VR is helping physically distributed teams continue to work together seamlessly.
We teamed up with Erin Khan, a Constructions Solutions Coordinator from Suffolk, to have a conversation on how you and your team can best work from home using VR.
During the webinar, we discussed how to leverage technology to lead a team and stay focused on deadlines while in a distributed work setting, and why now is the right time. We also answered a ton of great questions during the Q&A segment. Check out the recording to learn about:
How teams are moving projects forward while being physically distributed
How to set up VR meetings with your team
How others are using technology to work effectively given current limitations
& much more
If you want to be featured in our next webinar, let us know in the comments!