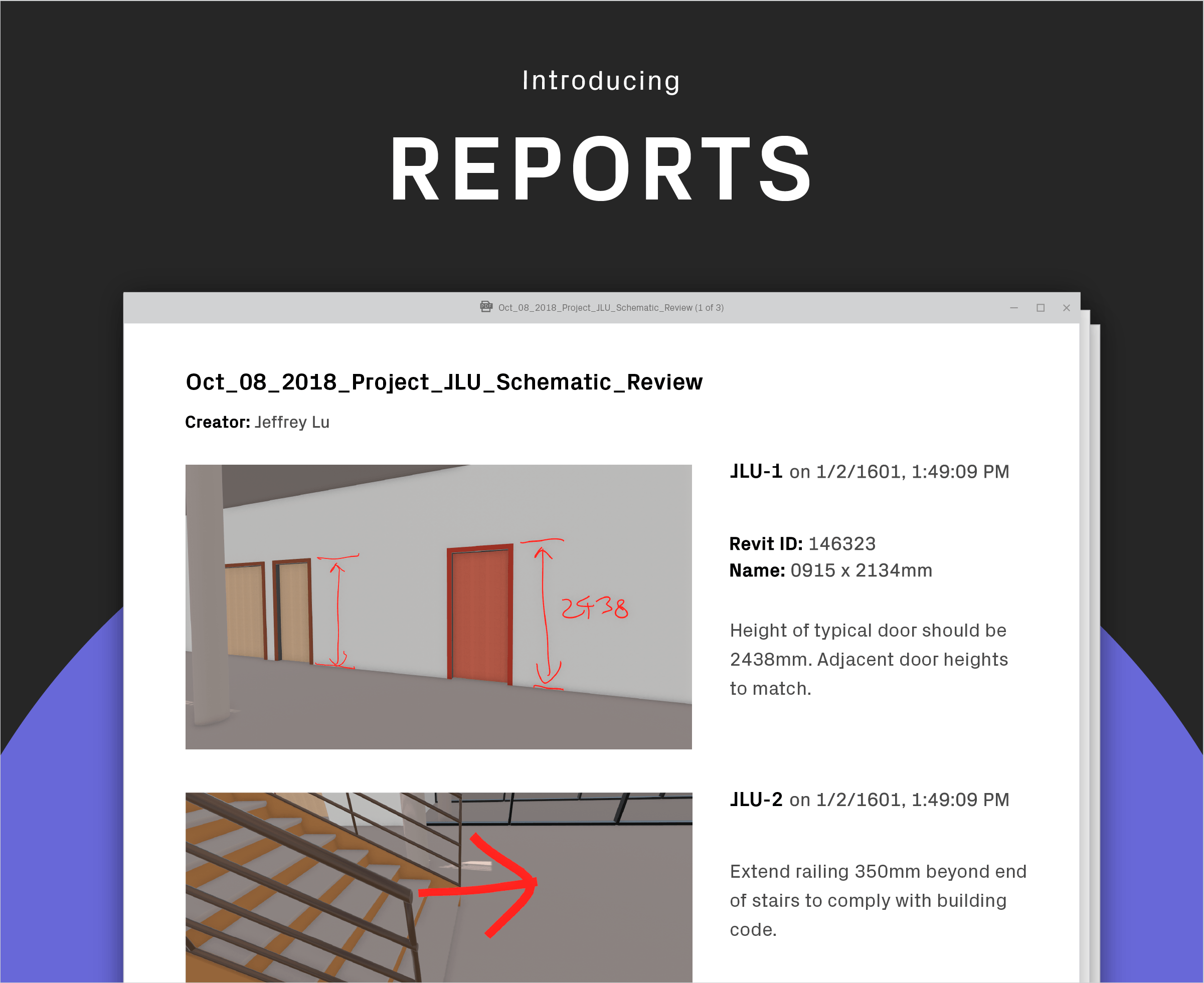 Today we're unveiling Prospect 2.4, which offers a number of new features to improve productivity including Reports, Revit metadata, Navisworks plugin improvements, and much more.
Automatically Create Reports
VR design review is a necessary part of your process, but in the past it's been difficult to get everyone on the same page and leave meetings with concrete next steps. Now you can automatically create a report during your design review session or meeting and download that report as a PDF - making the entire process simple and actionable.
The Reports feature creates a record of flagged elements and screenshots and saves a list of action items and notes after the meeting. Revit users will also see the Revit ID and Object Name listed.
Here's how to use Reports in your next meeting:
Use Reports solo or with your team:
If there are two or more people in a meeting, one person can flag elements in VR while another person takes notes. However, if you're doing a design review, it's just as easy to flag elements and take screenshots, then take off your headset and edit your report.
Here's a sample report from a design review session in Prospect: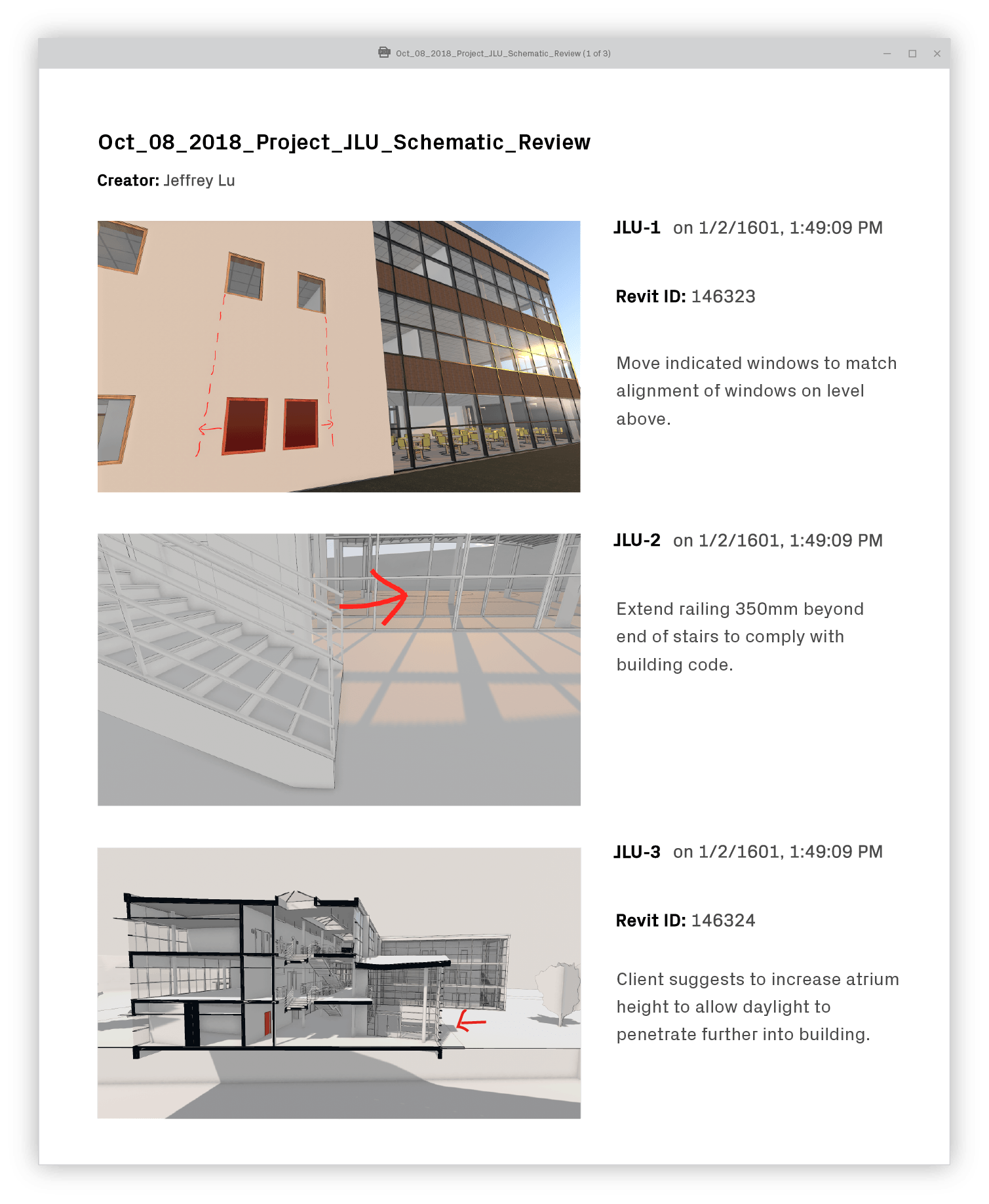 See All Your Revit Metadata in VR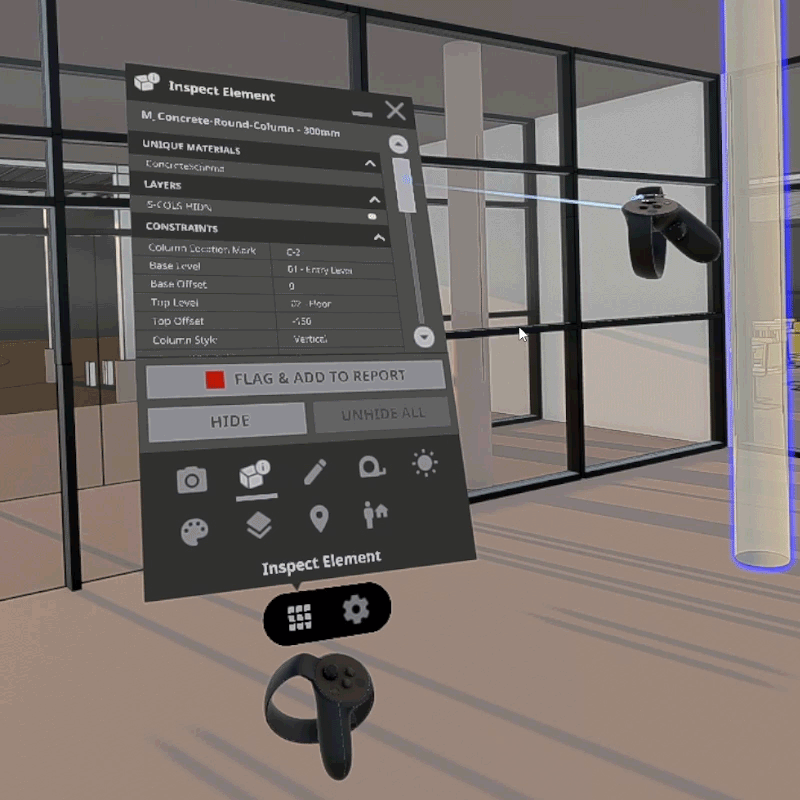 We used to just pull in Layers and Materials, but now we pull in the BIM properties associated with each element of your model, including all Revit family metadata.
Having metadata in VR helps drive a better narrative during your internal meetings and client design review sessions by bringing vital information straight into the conversation - no need to reference your source file. Now you can view construction phasing information, sizing, budget information, and more!
Rhino 6 Support is Here
We now support Rhino 6! More information on the integration can be found here. When you install 2.4, the Rhino 6 plugin will install automatically. If you need Grasshopper support, go through food4Rhino.
More Control Over Your Navisworks Views
We've added support for section boxes and section planes to give you more control over what you see in VR. You'll also have the option to select additional camera positions. As an added benefit, you'll experience faster processing times from 3D to VR.
Faster Conversions for Files with Dense Geometry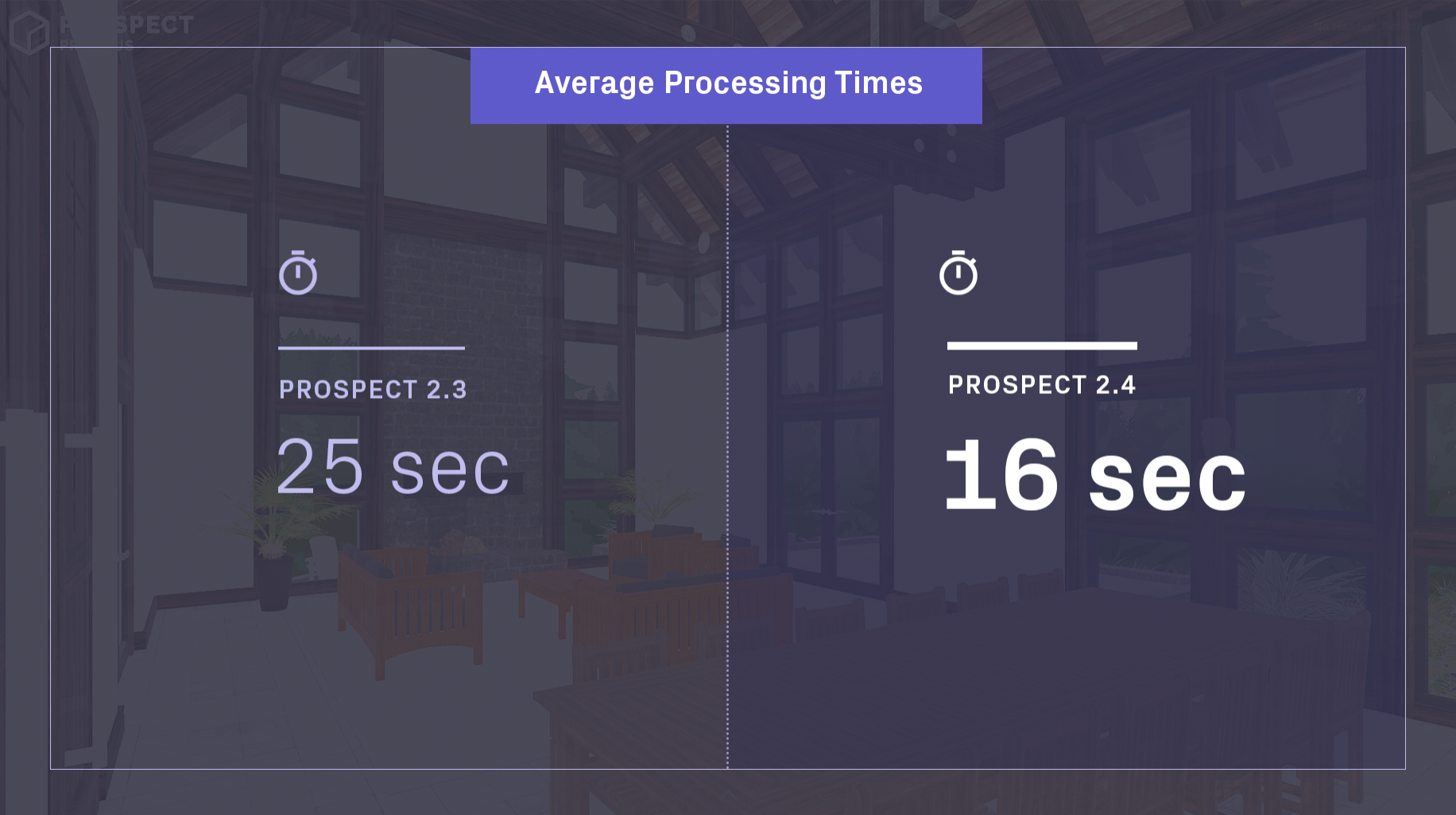 You're uploading bigger files than ever before so our developers have made some updates under the hood that will result in better performance and a smoother experience for files with dense geometry across Revit, Rhino, and SketchUp. The added benefit? Much faster processing times. Who doesn't love that?
Experience Your Full View in VR with a Dynamic Clip Plane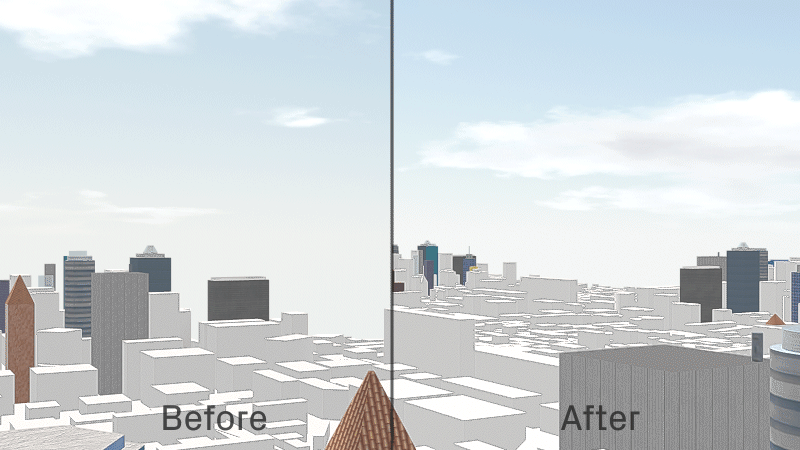 The new dynamic clipping plane function helps those with larger files - say, a cityscape - view their files in a more realistic way. If you've ever loaded a file into Prospect with a very large area, you may have noticed that we clipped the visible extents on the horizon as you moved about the experience. Now you'll always be able to see the furthest extents of your file while still enjoying high performance.


Want to try out all these new features, including Reports?