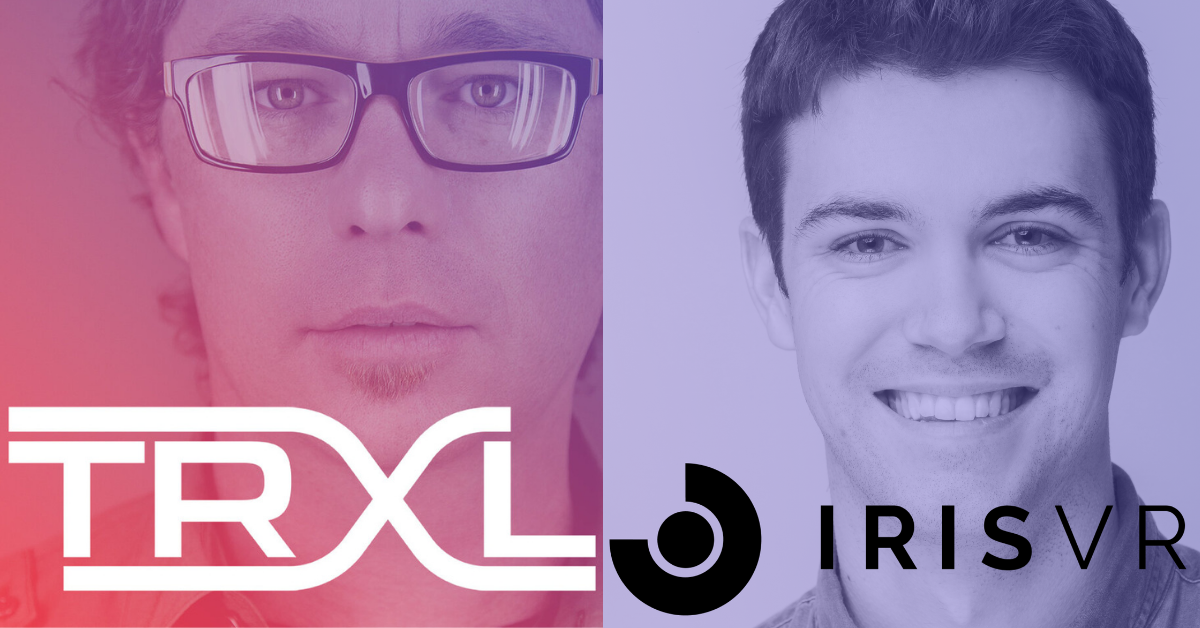 Virtual reality has been talked about for ages now, mostly in the context of gaming. It's become synonymous with "the future" by taking on a life of its own in futuristic sci-fi movies and art, making it feel like a bit of a stretch in this reality. It's not. It's happening right now. Yes, VR gaming is a thing, but also, and more significantly, virtual reality is transforming the industries that build our physical reality.
What's possible in virtual spaces is limitless. The way we build physical spaces is changing. They're inextricably linked - yet, fundamentally different. Where does one end and the other begin? What does it look like for them to coexist in an augmented reality? Check out the TRXL Podcast for engaging, thought-provoking discussions on how technology is changing architecture and the built world.
IrisVR founder & CEO, Shane Scranton, was a special guest on the TRXL Podcast to talk with host Evan Troxel about virtual reality innovation and its implications for the built world that they both know so well. Shane - a former architect turned entrepreneur and technologist - and Evan - an architect, design and technology expert, and self-described 'renaissance man' - flow easily and effortlessly into a dynamic dialogue that you don't want to miss. Listen to the full conversation to hear about the innovative applications of VR today and where it's going in the not-too-distant future.
A history: how the first VR software for AEC was born
Before founding IrisVR, Shane Scranton was an architect himself, enamored with architecture and the built world. A hobbyist technophile, he got his hands on an early version of the Oculus Rift in 2013 and saw VR headsets not only as gaming devices, but as instrumental tools for the architecture, engineering, and construction industries. Even with the technology in its early stages, Shane recognized the tremendous potential for it to empower architects and engineers to work in ways never before possible, envisioning better ways of building.
The IrisVR story begins in 2014. Shane Scranton, IrisVR founder and CEO, and co-founder and CTO Nate Beatty, set out on a mission to harness the power of VR for AEC through nothing short of magic - er, software. Intuitive, interactive, and intelligent software. Today, their vision is actualized in IrisVR's flagship product, Prospect. Their enterprise VR software transforms digitized building designs and models into immersive VR spaces with the click of a button. VR headsets transport architects and engineers into their not-yet-built buildings, enabling them to move and interact with them at true-to-life scale, making decisions faster and catching more errors earlier.
Learn more about how IrisVR is removing boundaries for the built world with enterprise VR collaboration and coordination. Explore the productivity-driving tools in VR and how they can help your AEC team work better - whether in the office or remote.