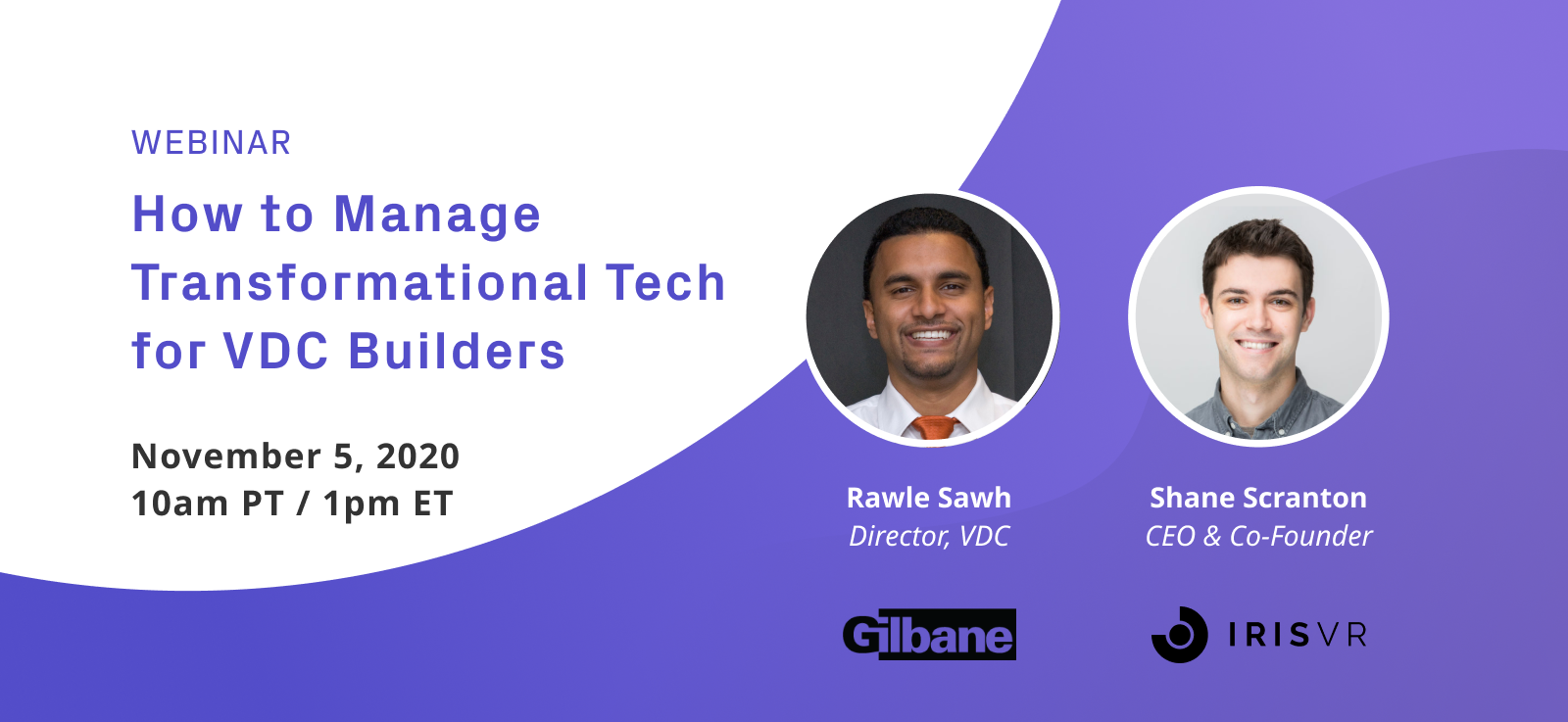 For most industries, this is a time of abrupt change, different demands, and necessary innovation - AEC is no exception. During the pandemic, construction has continued full steam ahead, while AEC companies have been faced with newly remote workforces. In most places, there's been increased demand for services to build COVID response facilities, and fast. AEC must evolve to keep pace with new demands. The digital transformation that was already inevitable has been intensely accelerated, pushing many companies to innovate under pressure.
Digital transformation is not just for 'technologists'
Rawle Sawh, Director of VDC at Gilbane Building Company, is not a 'technologist' - in fact, he much prefers to be called a 'builder'. Yet, he saw the writing on the wall even before the pandemic. Innovators in the industry know that digital transformation will help their teams and companies get ahead. Transformational technology, like VR for AEC, is changing how AEC teams work with better collaboration, faster decisions, and fewer costly mistakes - by not only reviewing, but experiencing, designs in immersive environments.
Webinar: How to Manage Transformational Tech for VDC Builders
Rawle joins IrisVR's CEO & Co-Founder, Shane Scranton, for a conversation about digital transformation in AEC and how to manage it. There's a huge opportunity for the taking, if AEC leaders can adapt and equip their teams with modern tools and processes. Watch the live webinar (11/5) to see how Gilbane enables their VDC teams with transformational technology to get more work done, faster - especially in this critical moment, but also beyond it.
---
"Prospect helps our project teams better understand installation & sequencing requirements for complex spaces, and our designers can understand the impact of coordination issues & site constraints."
- Rawle Sawh, Director, VDC Gilbane