Today, we're putting the spotlight on Maurice van Swaaij - a Lead Software Engineer here at IrisVR. Maurice has been working with computer graphics for almost 30 years, having previously contributed to 3D animated films like Ice Age before joining IrisVR this past fall.
Read on to learn about the most interesting building Maurice has visited, his favorite place in New York to get apple cider, and Taco Tuesdays at IrisVR!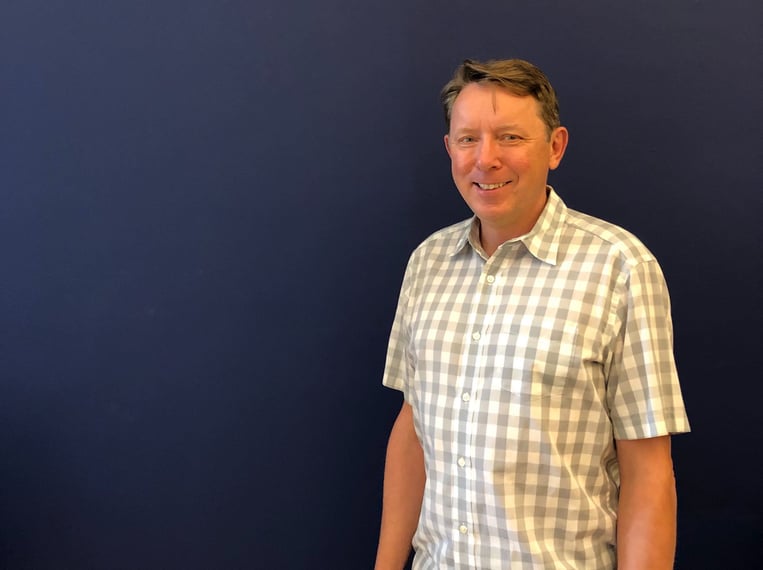 What's your role at IrisVR, and what does it entail?
I specialize in geometry processing and computer graphics, which means I'm mainly responsible for making our software run fast and look good. I'm also happy to jump in on UX (user experience) features and I give technical advice on future developments.
What initially drew you to IrisVR, and how has the company changed since then?
I have always been interested in architecture and construction and IrisVR gave me the unique opportunity to combine that with my other passion, computer graphics.
In terms of how the company is changing, I'm excited that IrisVR is embracing cloud computing and more mobile platforms (like Oculus Quest) to bring VR to as many designers and builders as possible.
What does a typical day at IrisVR look like?
I'm a real creature of habit, so if it's Monday, Wednesday or Friday, I'll pick up a fresh apple cider at the Union Square Farmers Market on my way into work. Once I get to work, I'll start my day responding to Slack or Gmail messages or reviewing GitHub pull requests from my fellow software developers.
Then, I'll spend a good part of the day designing, programming, debugging, or testing code - often in collaboration. We'll have stand-ups, of course, and I'll also do research, cultivate outside contacts, and suggest or prepare topics for our monthly Taco Tuesdays engineering meeting.
And then it seems almost typical to have a birthday party, a happy hour or a Meet the Staff get-together at the end of the day!
What is your favorite part of your job?
A good friend of mine once said once that it's not what you do but who you work with that matters and that's so true. At IrisVR I have found the best of both worlds: a great bunch of co-workers and our wonderful co-founders but also fun and challenging work.
What excites you the most about IrisVR?
It's exciting and sometimes terrifying to (once more) be at a place where one's work is the product.
If you could enter any environment in VR, where would you go?
I would love to check out the Baikonur Cosmodrome space port in Kazakhstan.
What's your favorite building or space?
When I was living in Paris, I visited the post-modern housing projects in the Saint-Denis suburb several times. You might recognize it from the dystopian sci-fi movies Brazil and The Hunger Games: Catching Fire.
What's something interesting in your personal collection?
A vintage Felix the Cat wooden puppet - because I learned my first English watching that cartoon with Dutch subtitles.
---
Here at IrisVR, we pride ourselves on an office culture that is collaborative, enjoyable, and rewarding every day - and we're always looking for the next great addition to the team.