This month we're putting the spotlight on Leah Kovach, our Senior Marketing Manager at IrisVR. Hailing from Eugene, Oregon, Leah is now NYC-based and has been leading marketing efforts at IrisVR since April 2017—that's 2.5 years!
Read on to find out how Leah tackles her wide variety of responsibilities (from tradeshows to blog posts), her favorite part of working at IrisVR, and why she loves the Metropolitan Museum of Art so much.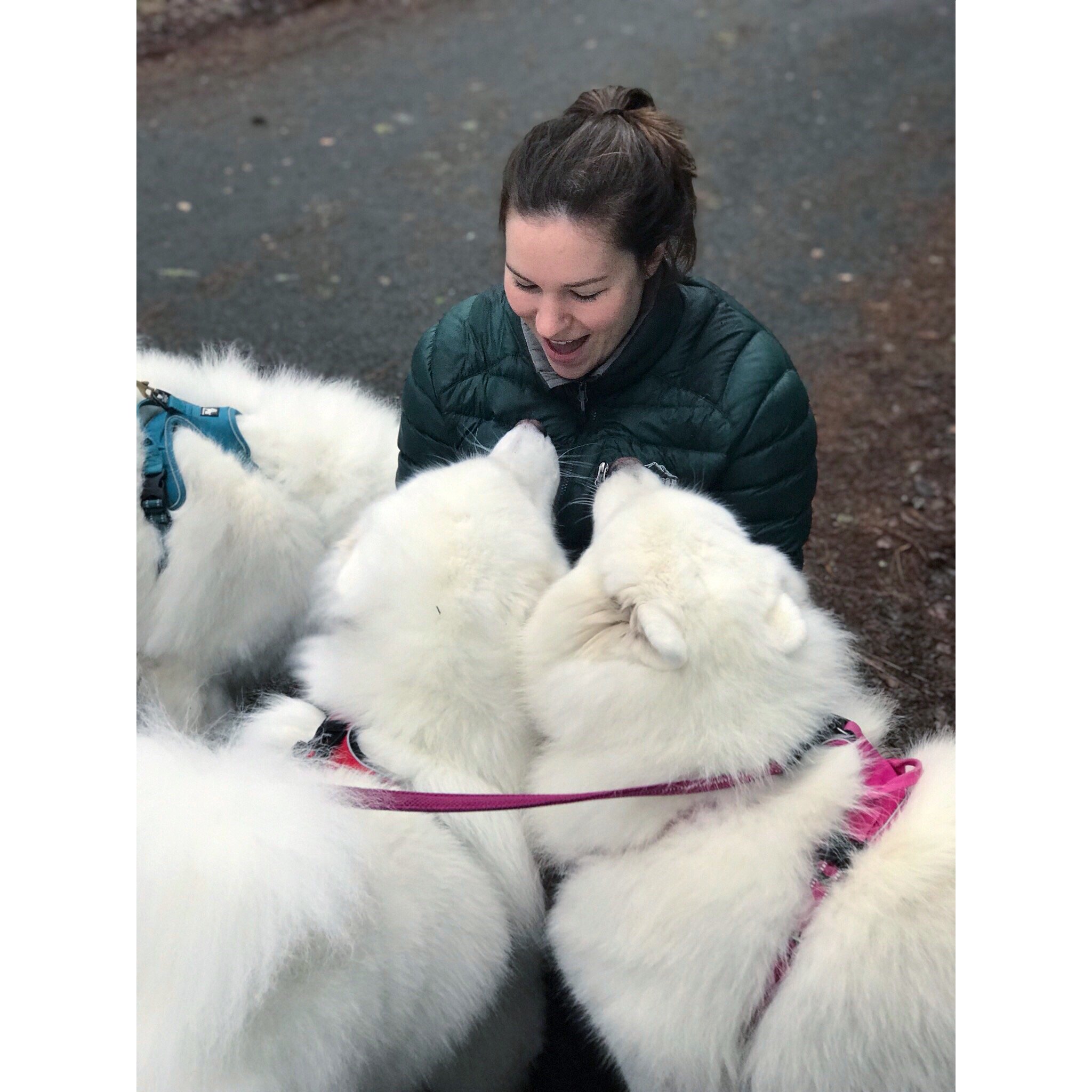 What's your role at IrisVR and what does it entail?
I'm the marketer here at IrisVR, which means I'm involved in everything that brings our brand to life through touchpoints both digital and physical.
I spend a lot of time planning appearances at tradeshows, making sure our website conveys the proper information, researching industry trends, building out systems/logic in our marketing automation tools, writing email newsletters, etc. It's a little bit of everything and it's tons of fun.
What does a typical day look like?
Every day is different, but I've noticed distinct patterns in how and when I do certain types of work. I'm most productive in the morning, so I start the day by tackling my inbox and any action items with a concrete due date/ending time. It's really satisfying to feel like you've crossed 25 things off your to-do list by noon, and it helps me power through the rest of the day.
After grabbing a quick lunch, I dive into tasks that are way less logistically-driven and more content/strategy driven. Afternoons are spent writing copy (this post was written from 4-5pm!) or thinking big picture about a few larger projects our team has going on.
What is your favorite part of your job?
The people. Our team is incredible and made up of a lot of really well-rounded, unique, fun individuals—I learn something new every day! And I love that marketing sits in-between so many different parts of the organization. I get to work with almost every team at the company, though I do spend most of my time with sales, CX, and operations.
What's your favorite building/space?
This is probably the weirdest/most niche answer, but beyond my childhood home, my favorite place is the Metropolitan Museum of Art. When I was a kid, I watched "Don't Eat The Pictures"* a million times, so I feel super comfortable at the museum in the way that you do with happy childhood memories, and love being surrounded by the beautiful art. There's nothing better than wandering around The Met for 2-3 hours and then stopping in Central Park on a crisp fall day.
*Don't Eat The Pictures is a 1983 Sesame Street special. It's Night At The Museum meets Sesame Street, and to make a long story very short, Big Bird gets locked in and meets an Egyptian prince named Sahu at the Temple of Dendur. The songs are super legit. It's on Youtube!
What is the best book you've read this year?
My favorites so far (can't pick one) have been An American Marriage by Tayari Jones and Little Fires Everywhere by Celeste Ng.
Next up: re-reading Cutting for Stone by Abraham Verghese (an all-time favorite) and starting A Little Life by Hanya Yanagihara. It's been sitting on my bedside table for a year and keeps intimidating me because I've heard such incredible things about it—I feel like I really need to be ready to read it.