Today, we're putting the spotlight on Jeff Chang - our VR UX Designer. Jeff has been in the VR industry for 4 years, and joined the IrisVR team almost 7 months ago after relocating to Brooklyn, NY from Los Angeles, CA.
Read on for his thoughts on designing user experiences for VR, the direction IrisVR is headed in, and the importance of lunchtime.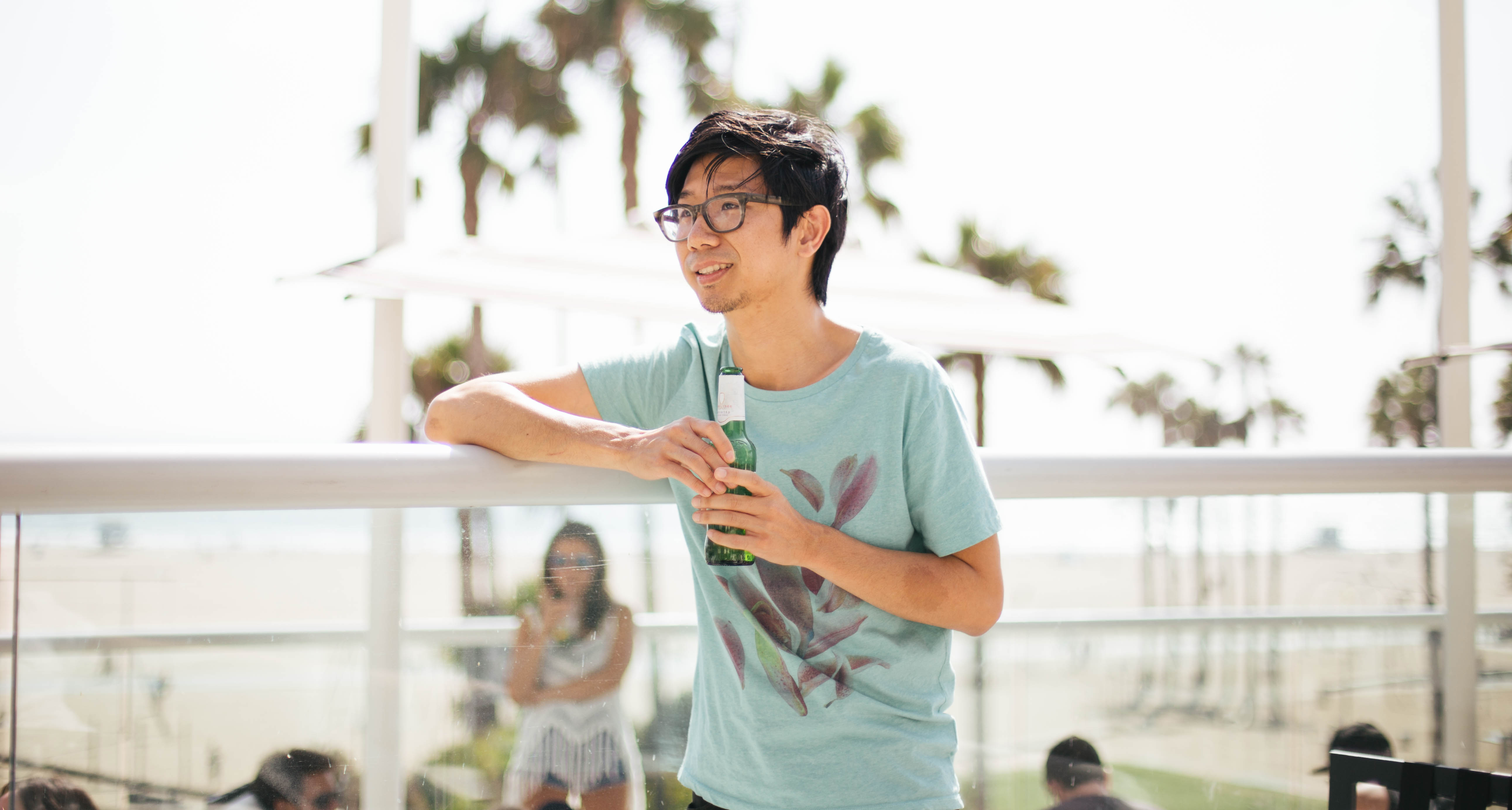 What's your role at IrisVR, and what does it entail?
I'm a VR UX Designer, which means I'm involved in planning user flows for new features and prototyping 3D interfaces. My job is to conceptualize how interactions work spatially and making sure that they are clear to the end user.
What initially drew you to IrisVR, and how has the company changed since then?
I've been working in the VR industry for almost 4 years now, primarily in games. However, I always believed VR has a huge potential to go beyond that.
What stood out to me about Iris is how they're actually using VR to impact the AEC space. They're providing real value for architects and engineers to see and validate a design before it even gets built.
Being a part of the Iris team is very humbling because of that!
What does a typical day at IrisVR look like?
It begins with coffee since my existence is dependent on it! Frankly, I owe much of my success to the 'good coffee' by our CTO's desk. (Shh, don't tell anyone about it!)
Once I'm settled, I usually go through my list of tasks and goals for the sprint. The rest of the day is then spent researching, wire-framing and prototyping UX flows. Depending on the day, it could also be checkered with meetings with the product manager and CEO on upcoming features.
Now, let me tell you about the most IMPORTANT part of the day - lunchtime. I am a huge foodie and one of the greatest perks about working in the city is being close to so much amazing food. Extra bonus points for when I can grab Mediterranean and Indian food with my coworkers!
What is your favorite part of your job?
Seriously, it's the people. It is amazing to work and collaborate with talented individuals on emerging tech. A lot of what we're working on is uncharted territory, so it's great to be able to plan and share ideas with passionate teammates.
What excites you the most about IrisVR?
Right now, I'm excited about where it's headed in the future. We've been getting a lot of user feedback and requests. I can't reveal too much yet, but the stars are about to align in a way where we can deliver on that feedback in a great and immersive way!
If you could enter any environment in VR, where would you go?
I would love to get up close to a black hole and see what the event horizon would theoretically look like!
What's your favorite space in New York?
Prospect Park has been a place I've been going to when I need to unwind. Personally, it's a great place for me to gather my thoughts and recharge.