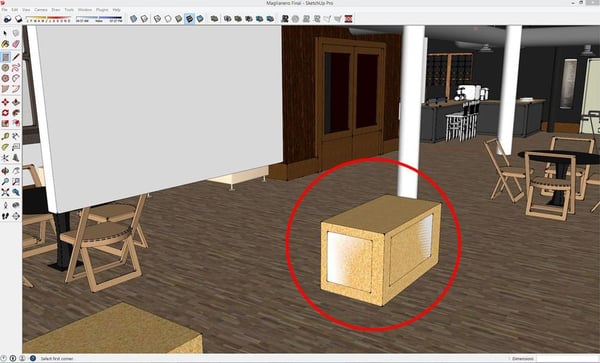 What is z-fighting? It is when two or more objects/surfaces share the same value during z-buffering (the process of deciding which element is seen from that view). In other words, it's when two or more objects are competing to be seen. In SketchUp, it is easy to recognize z-fighting due to its flashy/flickering effect, and in this case I had to delete one of the planes to resolve the issue. Another way to get around this issue is to move the top layer few fractions of an inch away from the bottom layer.
Prospect features an easy solution to the z-fighting issue (in addition to other optimizations we make). When you first launch a file, you'll see a screen pop up:
Simply toggle on Apply Z-fighting Reduction to reduce the likelihood of flickering. Another way to improve the VR experience is to model objects slightly separated from each other, when possible.
For more information, check out our knowledgebase.