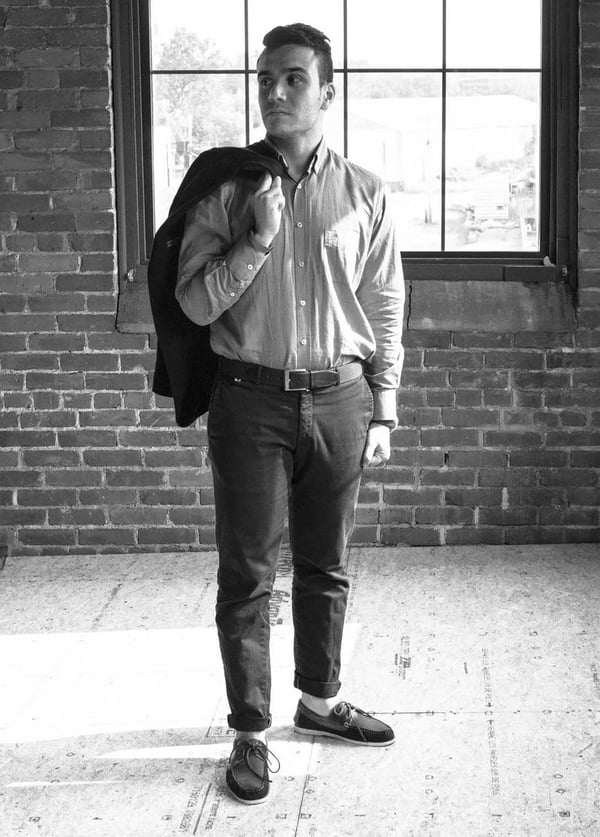 From Architecture Studies to VR Visualization Authority
I was born and raised in a small family in Baghdad, Iraq. And as a young kid I loved to sketch and draw on my free time. Soon enough, this hobby materialized when I entered Middlebury College and decided to study Architectural Studies and immerse myself into the architecture and art scene. Generally, I am a quiet and not too fond of traveling, regardless I still spend a good amount of time in the air. I am a determined person with a passion for architecture, especially using it as a tool to solve global problems. I like playing soccer, eating bagels, watching shows and movies and playing video games on my free time. My favorite book is 1984, and my favorite artists are Frank Sinatra and JayZ.
My first task at irisVR was to create a wireframe for our new website and analyze what is working or not working with the old website and how we envision our brand identity. I also worked on creating a demo for Maglianero Cafe, so I started by taking some measurements of the cafe, built a SketchUp model and then took it into Unity to send it into VR (More posts to come about this MAGIC!!)
My first architectural demo was at the McBride Company and I was so excited to go and see their reaction to their design of a Margritaville. We started with plugging the Rift to Shane's machine and connecting all the cables that the Oculus DK1 comes with. In between, the "wow", "woah", "how do I move?", it was just incredible to capture everyone's reaction to the demo which was -as they described- "fully immersive" and "true to scale". I think there is still quite a lot of people who are skeptical about VR as a technology or how it could be applied to fields beyond video games, but as soon as they put on the Rift and walk into their designs, its a different story.
I think what we are introducing to the world is a product that will revolutionize the way we design. And as an architecture student, I see a great benefit in applying this technology in design and architecture schools which will allow students to experience their designs by walking into it rather than looking at it on paper or on the screen.
I have learned a great deal since I joined the irisVR team, and I am looking forward to learning more each day. In terms of the 3D design, I learned a lot from Shane's expertise in that area to get me up and running on converting 3D models into Virtual Reality. I am also learning a lot about marketing and branding by working with Ti. And in terms of the tech aspect of the company, I am always up to date with the progress of our product just by talking to Nate, Jack and Greg.
I usually get-in around 9:30 am, and I start my day with a big cup of coffee and a bagel. I like to do some writing in the morning (email, blog posts, etc.) then head to 3D design and working intimately with Unity and 3DS Max. I think what is fun about working at IrisVR (other than working with an awesome team) is that I am seeing the company grow from day to day and seeing the results of my products through the clients faces and reactions. Next on my schedule is working on more architectural demos in VR for client previews, as well as working closely with Ti on IrisVR brand identity, marketing and the website. I will be writing posts about my 3D workflow in terms of sending SketchUp/Revit models into Virtual Reality, so stay tuned.