We are excited to unveil several new updates to Scope, just in time for 2018! These new features give you more ways to present and share your 360° panoramas. Below, we outline the updates and how they can be used in your everyday workflow.
Panorama Previews on the Web
Want to preview your panoramas before a big meeting? Now, you can view 360° images on your computer before you enter VR, making it easy to quickly check your space before presenting.
Share Desktop Links with Anyone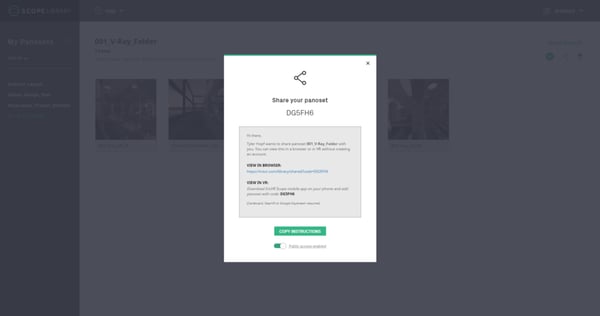 With this update, you can now send a web link to your clients, business partners, or team members to give them access to your panoramas. This way your client can get a sense of the project before you discuss in VR.
Our New Look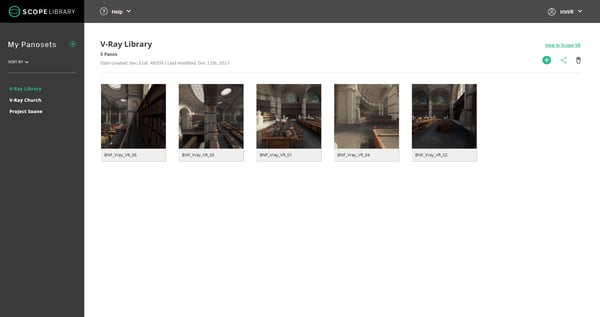 With this Scope makeover, our sleeker, cleaner design gives you more filtering options and easy access to all of your panosets. Simply choose your set from the side bar and select the image you want to preview or launch in VR.
Want to give these new features a try? Sign up for a 45-day free trial of Scope.