Prospect Pro 1.8 is here! This update brings new features into Prospect that will make your VR meetings and presentations more productive.
Here are a few of the new features:
Brand New Desktop Menu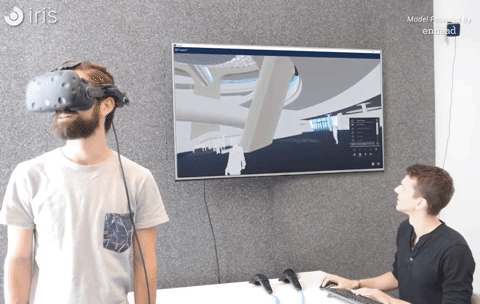 Want to walk someone through your project without giving them the controllers? You can now have them put the headset on and drive their experience from the desktop. Use your computer mouse to change settings in viewpoints, sun settings, layers, display settings, and more. This makes it easier to build a narrative in VR and guide others through it seamlessly.
More Element Information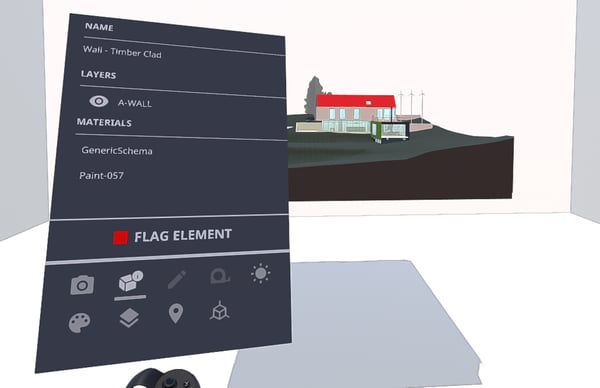 Prospect Pro will now list two more details in the Inspect Element tool: Element and Family Name. This is part of our effort to give you as much information as possible so that you can understand and track issues.
Review your Flagged Elements in a CSV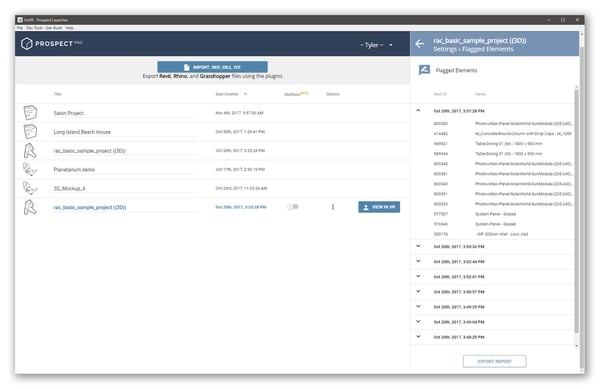 Export a list of your flagged objects as a CSV file so that you can keep track of issues in your model. Share this document with colleagues and use it to track issues. Simplify your workflow and know exactly what edits to make in your modeling program.
UPDATE: With the release of Prospect 2.4, you can automatically create a Report during your design review session or VR Meeting and download it as a PDF. Reports contain screenshots, flagged elements, notes, and action items. Read more about Reports here.
Want to try these features? Sign up for our free trial today.