This month, we're putting the spotlight on Ailyn Mendoza, our Director of Customer Experience. Ailyn talks about her role, her favorite part of her job, and her plans for 2018 - which include visiting Game of Thrones filming locations!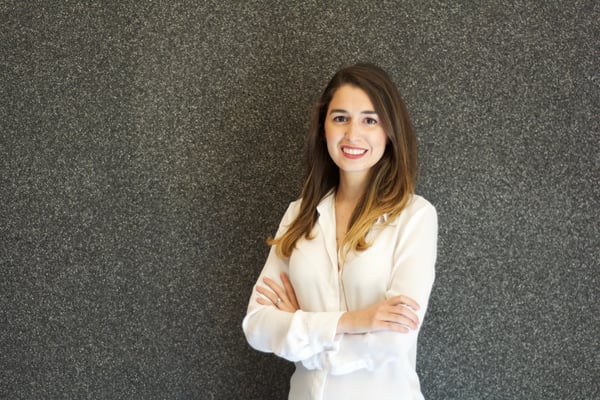 What's your role at IrisVR and what does it entail?
I'm the Director of Customer Experience, known as CX for short. At large, the role of the CX team is to engage with, advocate for, and be a resource for our customers, so I tend to wear a lot of hats. Sometimes I'll be on the road doing demos of the software, sharing feedback with our product team, helping customers set up their offices with the right IrisVR software, or managing our inbound support requests. We always have our hands on something!
What's changed since you joined the team, and what has it been like watching the company scale?
It's been amazing to watch both our team grow and VR be adopted - when I joined we were only 8 individuals, working on one unnamed beta software, and you couldn't buy a VR headset on the market. Most people I met had no idea what virtual reality was or how to use it.
Over the course of two years, our office has grown to a team of 25, moved a number of times as a result, and we've launched two full software products. Plus, you can order a VR headset on Amazon and have it two days later. Our customer base has grown exponentially and I now get to have calls where I hear stories of how invaluable a tool our software has become for these firms.
One item that has stayed consistent, however, is our serious team-wide dedication to finding the best animal GIFs. We just don't mess around with that.
What does a typical day look like?
Most of my days are a combination of meetings, calls and a lot of emails. If there was an Olympics event for email writing, I'd qualify for it!
Another critical component of my day is checking in on Sneezy. He's a very glamorous double fin red betta fish who lives on my desk. He has a bit of an attitude, likes to snack throughout the day, and has a 5 minute daily workout routine but in general is a cutie.
What is your favorite part of your job?
My favorite part would be seeing an individual jump into Prospect for the first time and having their "Aha!" moment. That's usually when I stop talking and let them experience VR.
It's a new year - what are you looking forward to in 2018?
2018 feels like a bit like the Wild West with headset rumors and releases. There are lots of terms floating around - AR, MR, and VR - plus new headsets that are being released. It's resulted in a lot of confusion for those new to immersive experiences, so I am really looking forward to a more streamlined availability of all the headsets.
If you could enter any environment in VR, where would you go?
I'd really love to have a replica of Westeros and Essos - I'd love to pay Cersei a visit at the Red Keep and sit on the Iron Throne.
What's your favorite building/space?
My husband (also an architect) and I are both huge fans of mid-century modern buildings - the combination of attention to detail, timelessness, elegance, and material innovation resulted in such light, airy spaces.
Our vacation plans tend to be shaped by our ability to get into certain buildings and most recently we had a chance to visit The Stahl House in Los Angeles. I had not been impressed by a home in a very long time, but the Stahl House is absolutely breathtaking.
As we are both avid mid-century lovers, designers, and from Miami, we couldn't get married anywhere that didn't match all three. We had our wedding reception last year at a building that we love - The Nautilus Hotel, one of the lesser known works by Morris Lapidus designed in the 1950s. I highly recommend staying there if visiting Miami!
Do you have any travel plans for 2018?
Yes! In February I'll be going on my honeymoon in Southern Spain, visiting Madrid, Seville, Cordoba, and Granada. We are huge Game of Thrones fans, so our itinerary is set up to visit some of the filming locations!