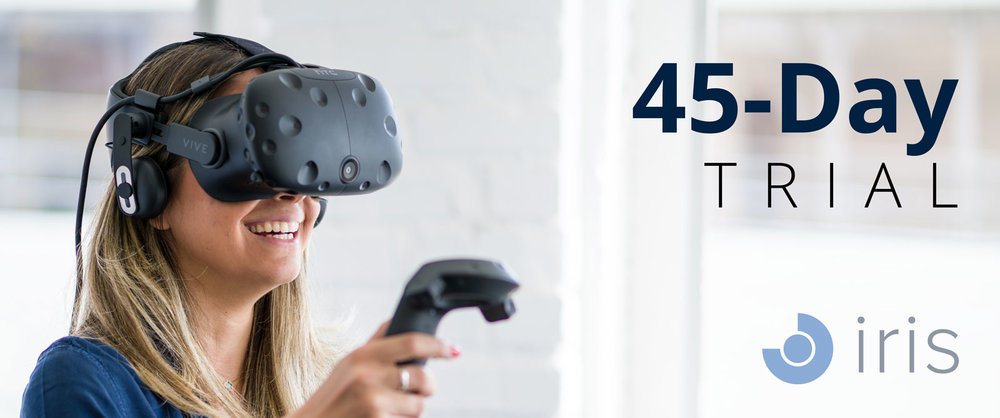 *Update* as of March 2019: IrisVR free trials are now 14 days long.
We're excited to announce that both Prospect and Scope will include 45-day free trials, up from 21 days previously. This change comes after speaking to our customers and listening to feedback from the community - VR is frontier technology, and 21 days isn't quite enough time to guarantee the hardware is working properly and successfully use IrisVR's software. We hope that this change will give you an opportunity to properly set up your own VR workstation, view your 3D models in VR, present that work to your clients, and test out the pro features that we offer, all while evaluating the product for free. The changes are as follows:
New trials of Scope and Prospect will last for 45 days.
Users currently in trial will have those trials extended an additional 24 days.
Users who have expired trials can request an extension by emailing support@irisvr.com.
Click here if you'd like to learn more about the differences between our Pro and Basic tiers.
As always, let us know what you'd like to see next from IrisVR. We'd love to hear how you're using VR in your office and what features would encourage immersive design and review on all of your projects.