This month, the spotlight's on Ana Garcia Puyol, our Director of User Experience and Integration.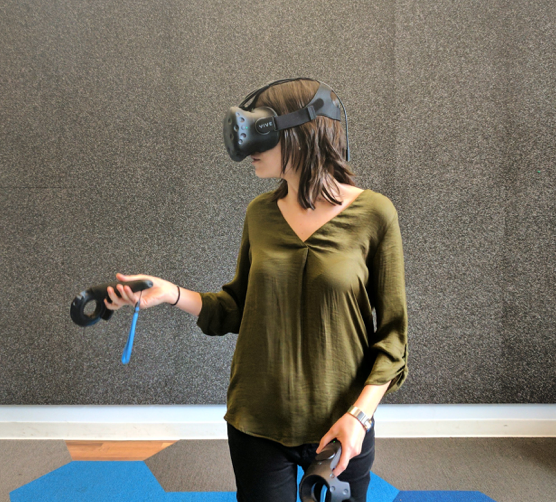 How did you get started with VR?
About three years ago, my sister gave me a Google Cardboard and I got so excited about it that I could barely sleep that night. I kept tossing and turning thinking of ideas about how this technology could improve the world of architecture and design in general. At 3:00AM, I could not take it anymore and I wrote down my thoughts and possible applications.
Soon after I moved to New York, and while working as a Computational Designer for Thornton Tomasetti, I developed a proof of concept to see BIM models in VR using the web and the Google Cardboard with a phone. At the time, web mobile VR was limited and felt very constrained. However, soon after I learned about IrisVR and how they were leveraging the latest VR headsets - the Oculus Rift and the HTC Vive - and building their software on top of Unity. I connected with Shane and Nate and ultimately joined the team.
What's your role at IrisVR and what does it entail?
I'm the Director of User Experience and Integration. I research, plan, and design virtual reality user experience features within IrisVR's software ecosystem. I also write some code for our plugins.
However, my background is in Architecture. I am originally from Malaga, Spain and received my Degree in Architecture from the University of Malaga. I then pursued a Masters in Design Studies from Harvard University, where I specialized in Computational Design and Digital Fabrication.
What does a typical day look like?
I am part of our Interaction team, and at the beginning of the week, we have a morning stand-up to discuss the status of ongoing work. On Wednesday we do what we call Design Charrettes, where our team goes over a particular subject that could use input from different point of views.
In general, I work a lot on my sketchbook and our whiteboard mapping the workflows that take architects, engineers and contractors from designing with authoring tools such as Revit, Rhino and SketchUp, through virtual reality, and back into fixing the issues found during the review process in Prospect. The idea is to create solutions that can be applied to all of the platforms we currently support - and those we plan to add in the future - as seamlessly as possible.
I combine these diagrams with making wireframes and mockups for our Library and our Viewer. I have also developed features for our Rhino and Grasshopper plugins. Every now and then, I also get to do some prototyping and scripting in Unity as part of our R&D efforts.
What is your favorite part of your job?
Meetings with users are the best! We schedule sessions with architects, engineers and contractors very often. We need to test that the upcoming features work as expected before we release them and that our development of multi-user VR experiences fits their needs. I truly love the challenge of taking the feedback and ideas from user testing sessions and making them real. It is key to hit the right balance between our initial strategies, what the users want, and the thoughts that come up during discussions with the development team.
What do you do on your free time?
I play the piano - I have a keyboard at home - and I read a lot of books (shout out to the New York Public Library!). In the summer I make a habit of checking out rooftops and spending as much time as possible in the park or at the beach. As for holidays, I plan trips abroad at least once a year. I just came back from roaming the streets of Paris!
If you could enter any environment in VR, where would you go?
I'd like to check out places that are currently inaccessible, such as Mars and deep underwater.